Clicking on Creatives tab brings you to the Creatives dashboard, where you can manage all ad units. The Creatives dashboard looks like this: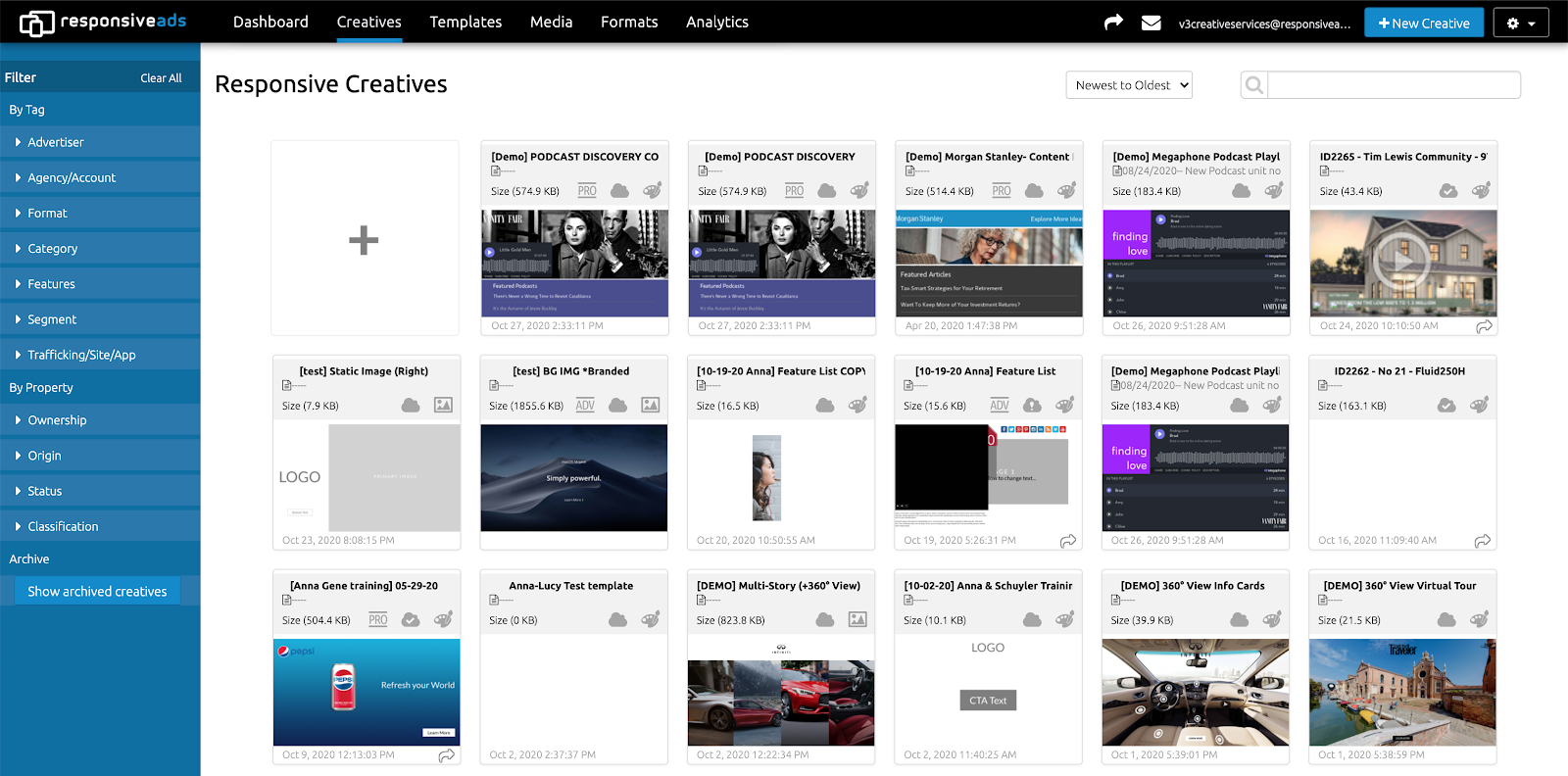 Let's take a look at basic functions:
Starting a New Creative
Edit Creative Menu
New Creative
There are two ways to start a new Creative.
You can start one by hovering over the square with a plus-sign in the center.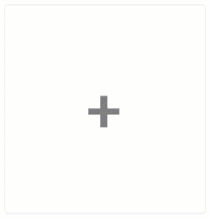 You can click on a blue button "+ New Creative" on the right side of the top navigation bar.

Starting a new Creative takes you through the Creative Set-up (coming soon) process and then to the Fluid Designer. The Fluid Designer is an editor where users can build a responsive ad unit from scratch, or from a Template.
Edit Creative Menu
To open the Edit Creative Menu, hover over a Creative within the Creative Dashboard.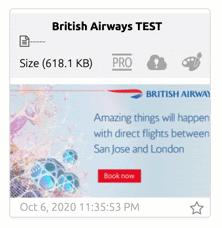 Edit
Editing a Creative takes you to the Fluid Designer. See: Fluid Designer Overview.
Preview
Preview is another option given when you hover over a Creative that you've already started. Preview lets you see how a given Creative will look in a range of displays. It takes you to the Preview Page. See: Preview Page Overview (coming soon).
Summary Page
Summary Page is another option given when you hover over a Creative. It takes you to the Deploy & Track tab (coming soon), where you can edit your creative's tags, deploy your ad, and share privileges.
Options
When you open the "Options" drop-down menu, you have four options:
Save as Template
Duplicate
Archive
Delete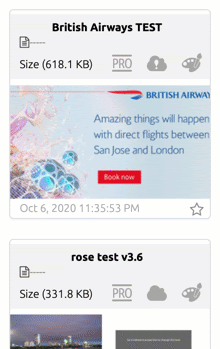 Save as Template
Save as Template opens a window that lets you "templatize" the layouts you've associated with the different formats in that Creative.
The Original Creative will remain in the "Creatives List," and a new Template will be added to the "Template List".

For more on this process, see:
Templates Overview (coming soon)
Templates - Use, Info Modal, Options (coming soon)
Templates - Filter (coming soon)
Duplicate
Duplicate replicates your Creative entirely, including every specific element.
A duplicated Creative will have "COPY" + timestamp added at the end of the Creative's name.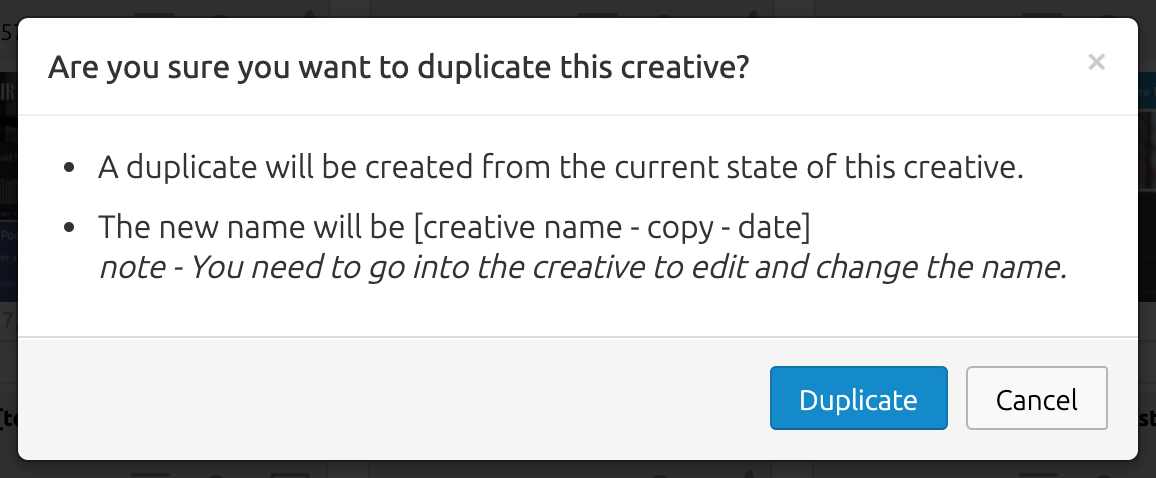 Archive
"Archive" moves your Creative into the Archived list. Once archived, a Creative will no longer be displayed under the Creatives list. You can access archived Creatives from the Creatives Management toolbar.
NOTE: Archive is an alternative to Delete. Delete will remove the creative forever, whereas Archive temporarily puts it in storage. We recommend you always archive unused creative to keep your Creative listing clean.
Delete
"Delete" removes selected Creative from the Creatives list. ATTENTION: You cannot reverse this action to bring your unit back.
NOTE: you can only delete Creatives you own. If it was shared with you for collaboration, you cannot delete it. See: Privileges (coming soon).