On the left-hand side of the Creatives dashboard is the management toolbar.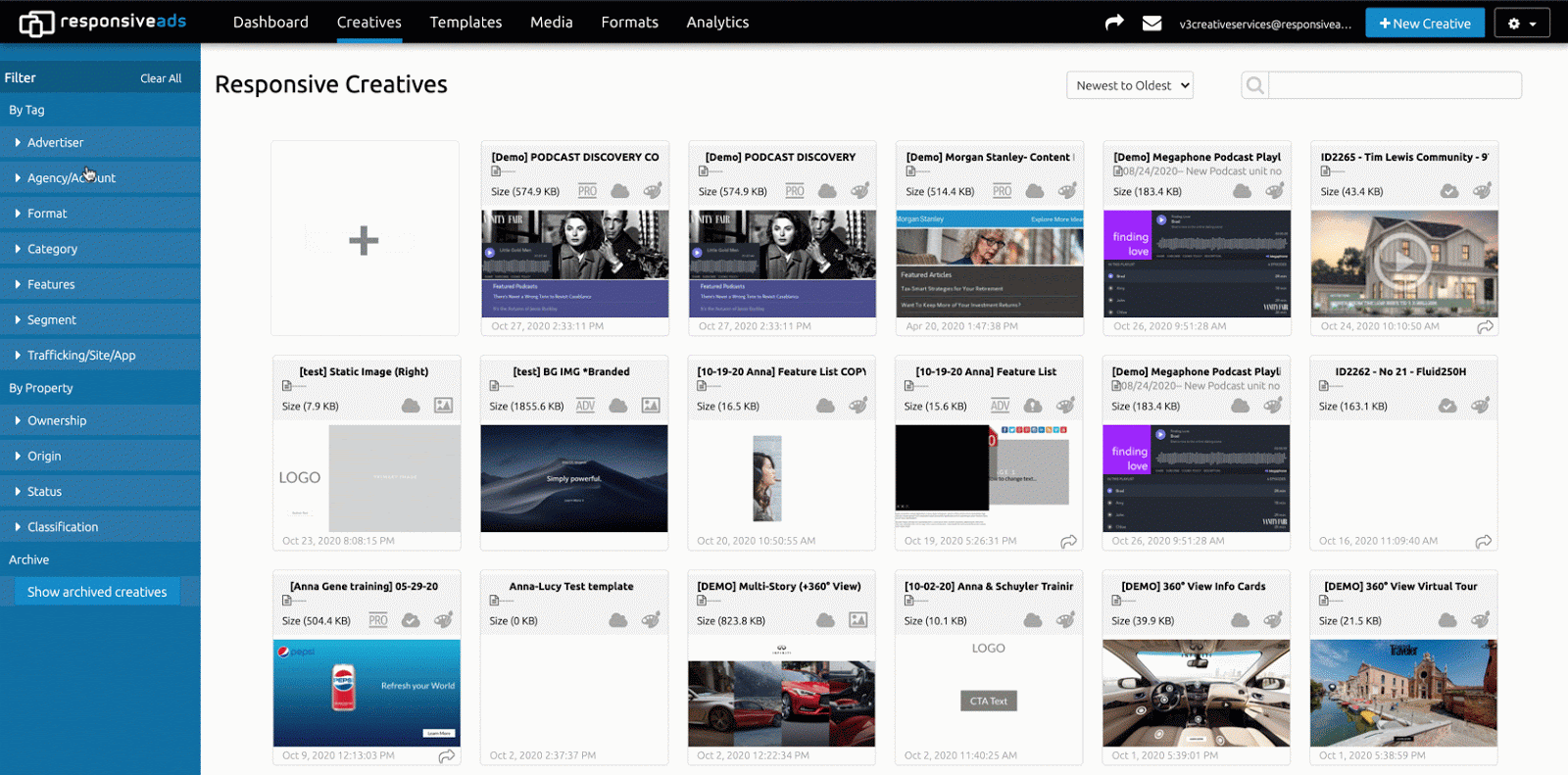 Creatives management toolbar includes:
Filter
Filter lets you sort through a large volume of Creatives, organized:

By Tag
To be able to sort your creatives by tag, make sure you set all tagging properly on the Creative's Summary page. Learn more about tagging on Summary Page - Tagging (coming soon).
Advertiser
This list organizes Creatives by each brand you created ad units for in a given account.
Agency/Account
This list shows which Agency responsible for the Ad. It is not a mandatory tag, but it's a good way to organize media when you're working with creative agency partners that have requested the creative.
Format
List of formats used for creatives in a given account.
Category
Comprehensive list of categories like Beauty, Food & Beverages, Healthcare etc.
Features
List of all features available in the Fluid Designer like Video, Carousel, Podcast etc.
Segment
You can tag your creative by segment, e.g. Demographic, Location based, Time based etc.
Trafficking/Site/App
This is an optional field where you can organize your ads by where they are placed. Keep track of what site, app or placement the ad will run on.
By Property
Ownership
See separately creatives owned by you or shared with you, those given privileges to you.
Read more about privileges Admin / Collaboration - Privileges (coming soon).

Origin
See creatives you made on your own from PSD / started from scratch or creatives you made using one of given templates.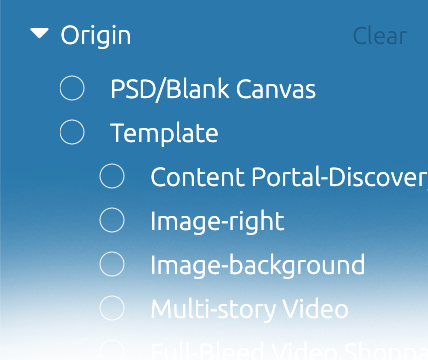 Status
Sort by status: creatives that were not published to the cloud server yet - Draft, finished and uploaded to the server - Published, and those creative that were published, but some changes were made in Fluid Designer - Re-Publish required.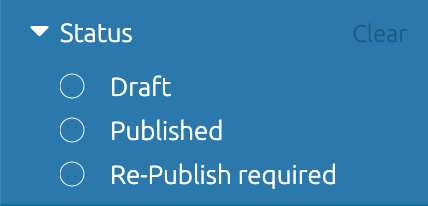 Classification
This is the billing classification of the creative. Generally speaking, creatives <200K are basic. >200K are Pro, > 1M are Pro+, and >4M with video are Advanced.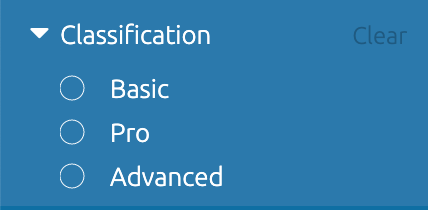 Archive
When archived, a Creative is no longer displayed in the Creatives list. To access archived Creatives:
Scroll to the bottom of the management toolbar
Click "Show archived creatives"
To return to your active Creatives:
Scroll down to the bottom of the management toolbar again
Click "Back to regular list"