On the left-hand side of the Templates dashboard, there is the Filter Panel.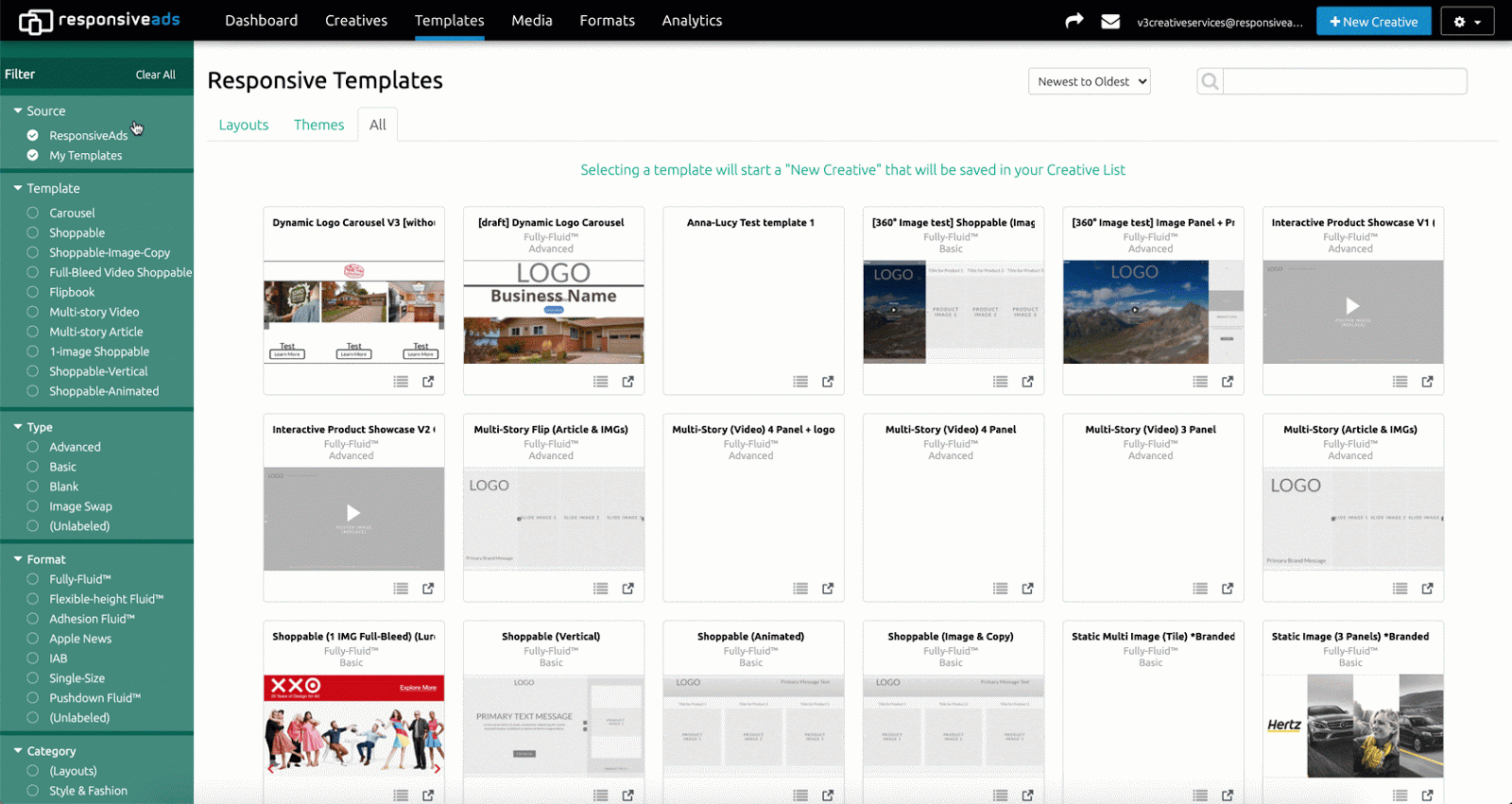 Purpose of the Filter Panel
The purpose of the Filter panel is to let you find the specific template you're looking for quickly.
Tagging a new template accurately will help you find it when you need it. For a newly created template, most of the information will be listed as "Unlabled." How to properly tag a template on a Summary page see: Summary Page - Tagging (coming soon).
Clicking the circle next to a category will display only templates that fit into that category on the dashboard, so you can sort through relevant options more quickly.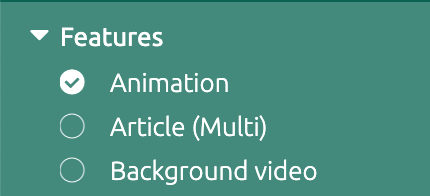 You can filter through templates cataloged by:
Source
Template
Type
Format
Category
Features
Source
There are 2 sources of templates:
ResponsiveAds - native templates available for all users
My Templates - your unique templates that you own, and templates shared with you
Template
List of template types used in a given account. Template type refers to a combination of features used inside one template or to a specific distinct functionality. For example: Content Portal-Lightbox, Flipbook, Full-Bleed Video, Pinpoint, Shoppable etc.
Type
Types include: Advanced, Basic, Blank & Image Swap.
Format
List of formats used for templates in a given account.
Category
Comprehensive list of categories like Beauty, Food & Beverages, Healthcare etc.
Features
List of all features available in the Fluid Designer like Video, Carousel, Podcast etc.
You can also check and see features of the template, by hovering over the "Feature" icon in the Primary menu, visible when hovering over a template.