On the Right-Hand Sidebar, under the Layouts & Formats Block is the Elements Block. The Elements Block lists all the elements you're using in your Creative. Your elements are layers with the foremost one at the top of the list. Elements list is shared between all Formats you add into one Creative.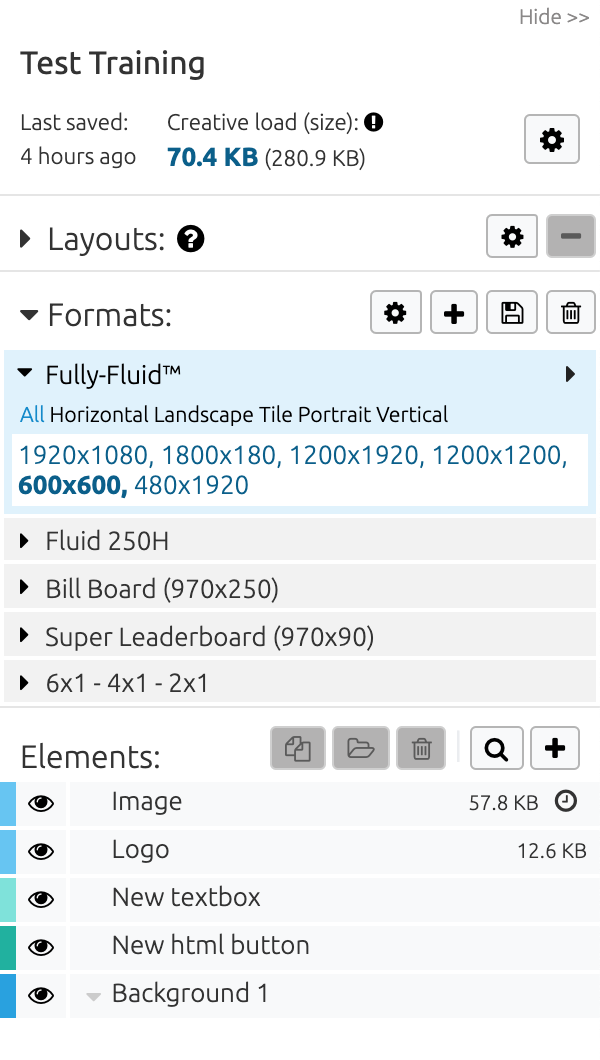 4 types of elements
When you click "+" button to add an element, you'll see 4 types of elements available.
Design Elements
Basic elements like Background, which is essentially a shape; Hot Spot clickable Element and Image.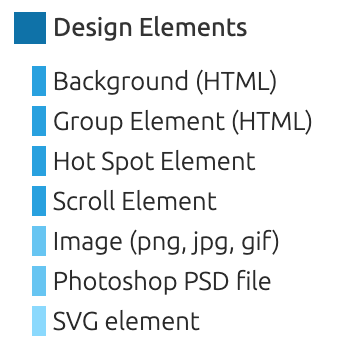 Icon/Fonts/Social
Button elements, Social icons and a Text element.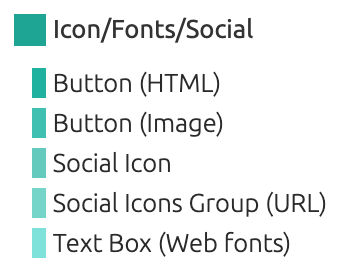 Components
Our Components library is growing and is used for the advanced functionality and increased engagement of the ad unit. Elements include App Canvas, where you can insert a widget code, e.g. podcast; Carousel Widget, popular widget for Shoppable units and others.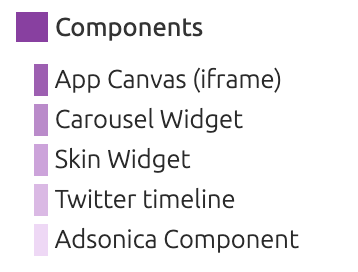 Video/Rich Media
Elements for high viewability and engagement: Native Video player; Vimeo and Youtube players; 360 Video and Images.