Dashboard
Media Assets can be used to populate elements in a Creative when making an ad unit.
The Media dashboard looks like this: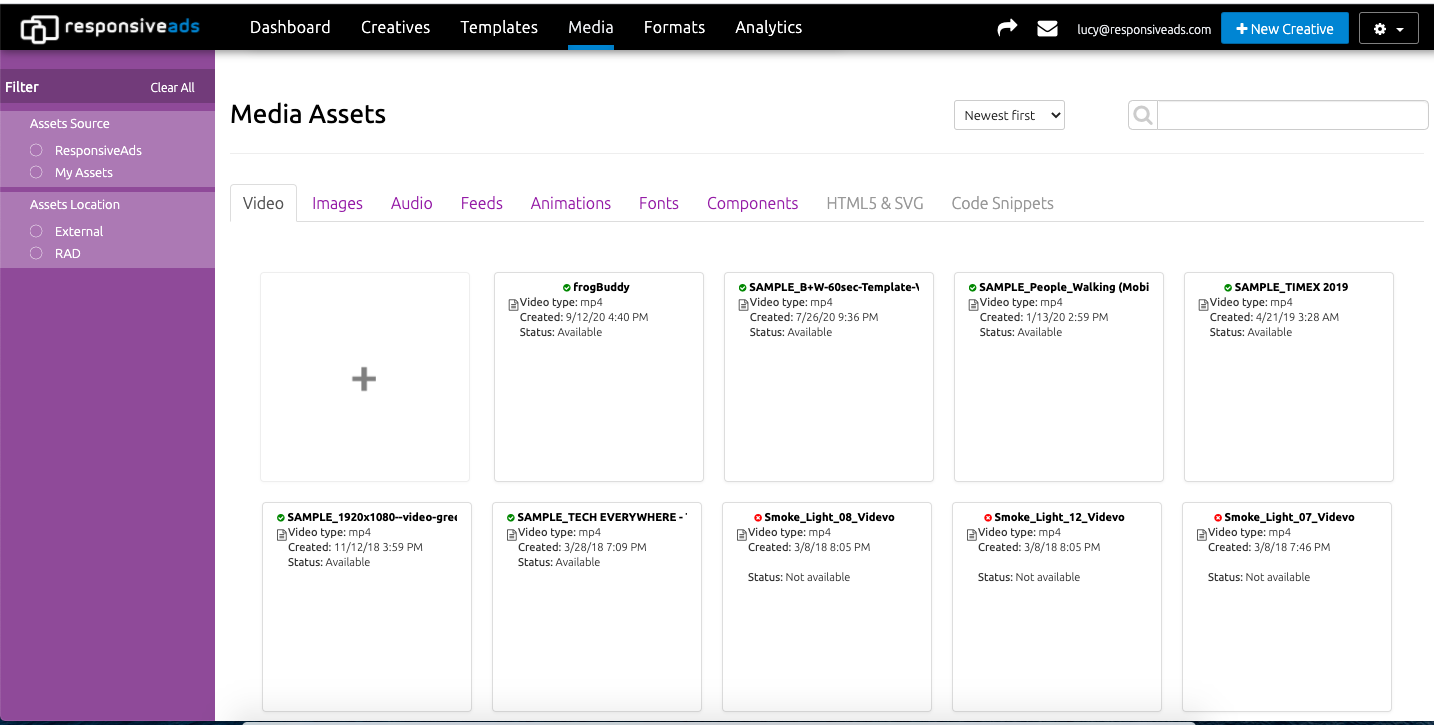 Within the Media Assets dashboard, there are nine tabs and a filter bar.
The nine tabs are:
Video

Images

Audio

Feeds

Animations

Fonts

Components

HTML5 & SVG

Code Snippets
Video
Video media must be .mp4 files.
Video elements that are stored on Vevo, YouTube, and Omnivert360 can be added to a Creative using a video player element.
Upload
To upload a new video, hover over the empty square with a plus-sign center. Then, click "Upload."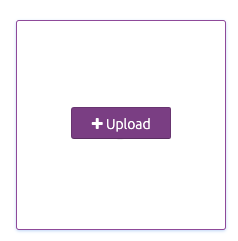 Edit bitrate
To edit the bitrate of a video file, hover over the square of the file.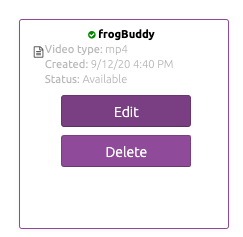 Click edit. A menu will appear.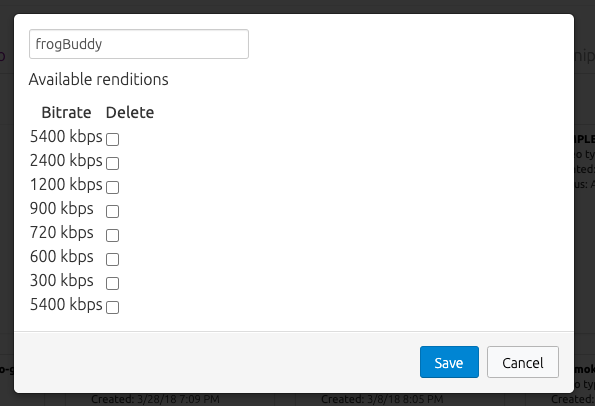 Here you will see options to select and remove a sub-set of bitrate renditions. These are different video quality options that will render with the creative if they are set in the video settings panel within a creative.
Now that the video is in your gallery, you may use it in the Fluid Designer quickly, without re-uploading it separately for each creative.