Dashboard
Media Assets can be used to populate elements in a Creative when making an ad unit.
The Media dashboard looks like this: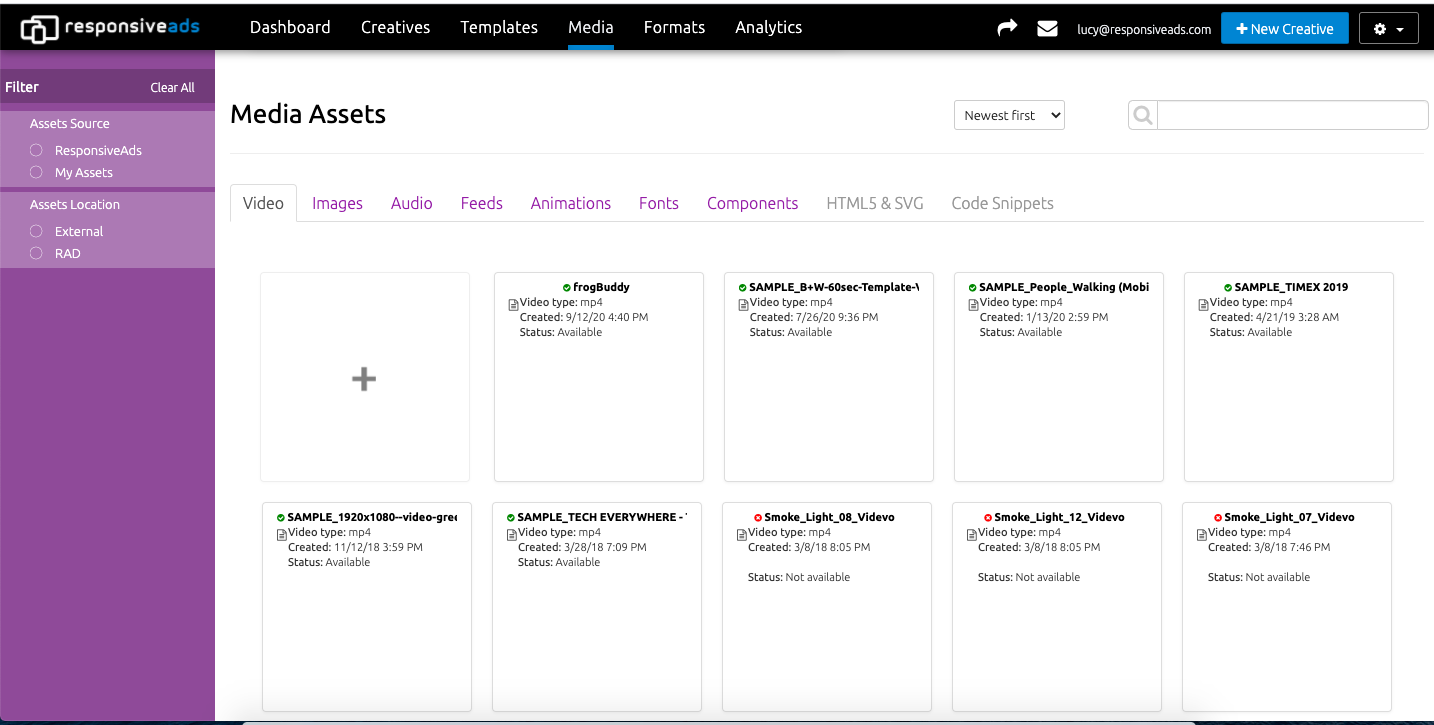 Within the Media Assets dashboard, there are nine tabs and a filter bar.
The nine tabs are:
Video

Images

Audio

Feeds

Animations

Fonts

Components

HTML5 & SVG

Code Snippets
Animations
Animations can be uploaded from: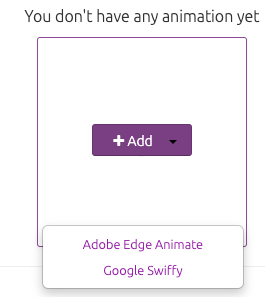 Google Swiffy
Unfortunately, Google Swiffy has been shut down. For more information, visit https://developers.google.com/swiffy/
Adobe Edge
Click Add-> Adobe Edge Animate.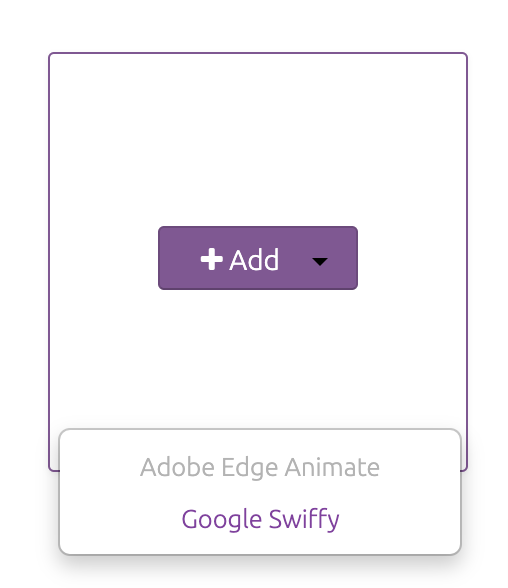 Read the instructions (also included below this screenshot).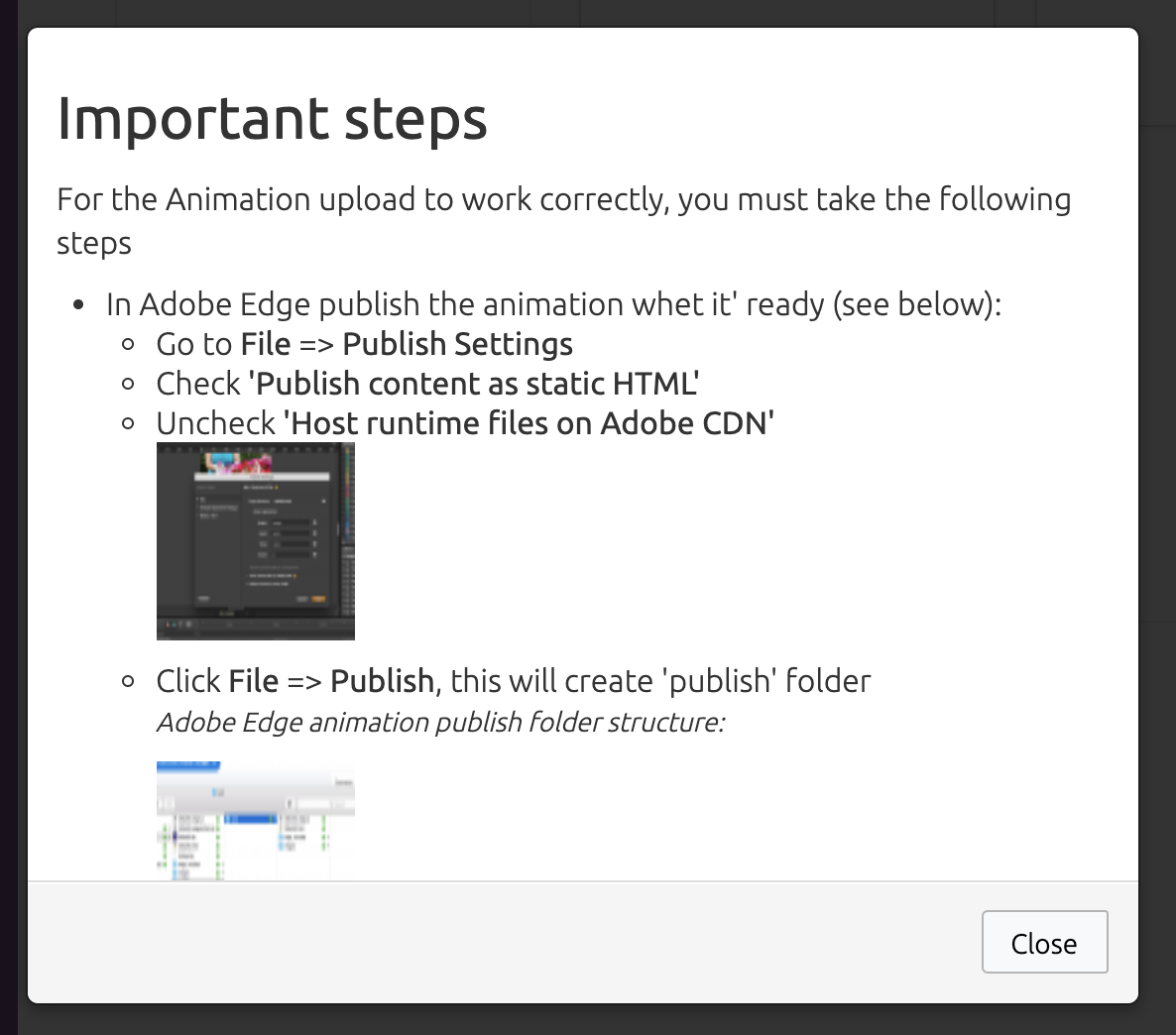 For the Animation upload to work correctly, you must take the following steps
In Adobe Edge publish the animation when it' ready (see below):
Go to File => Publish Settings

Check 'Publish content as static HTML'

Uncheck 'Host runtime files on Adobe CDN'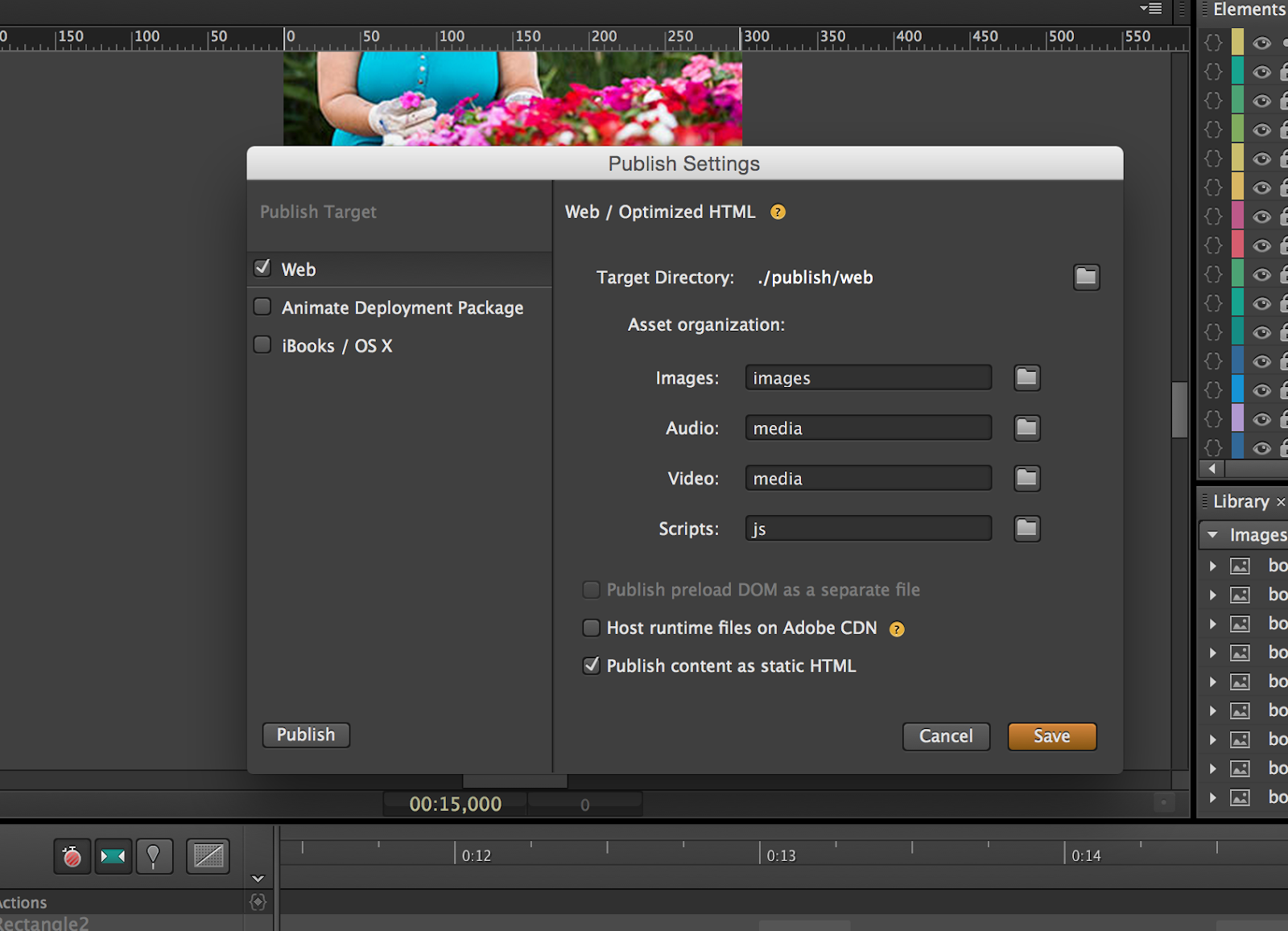 Next, acknowledge the prompt.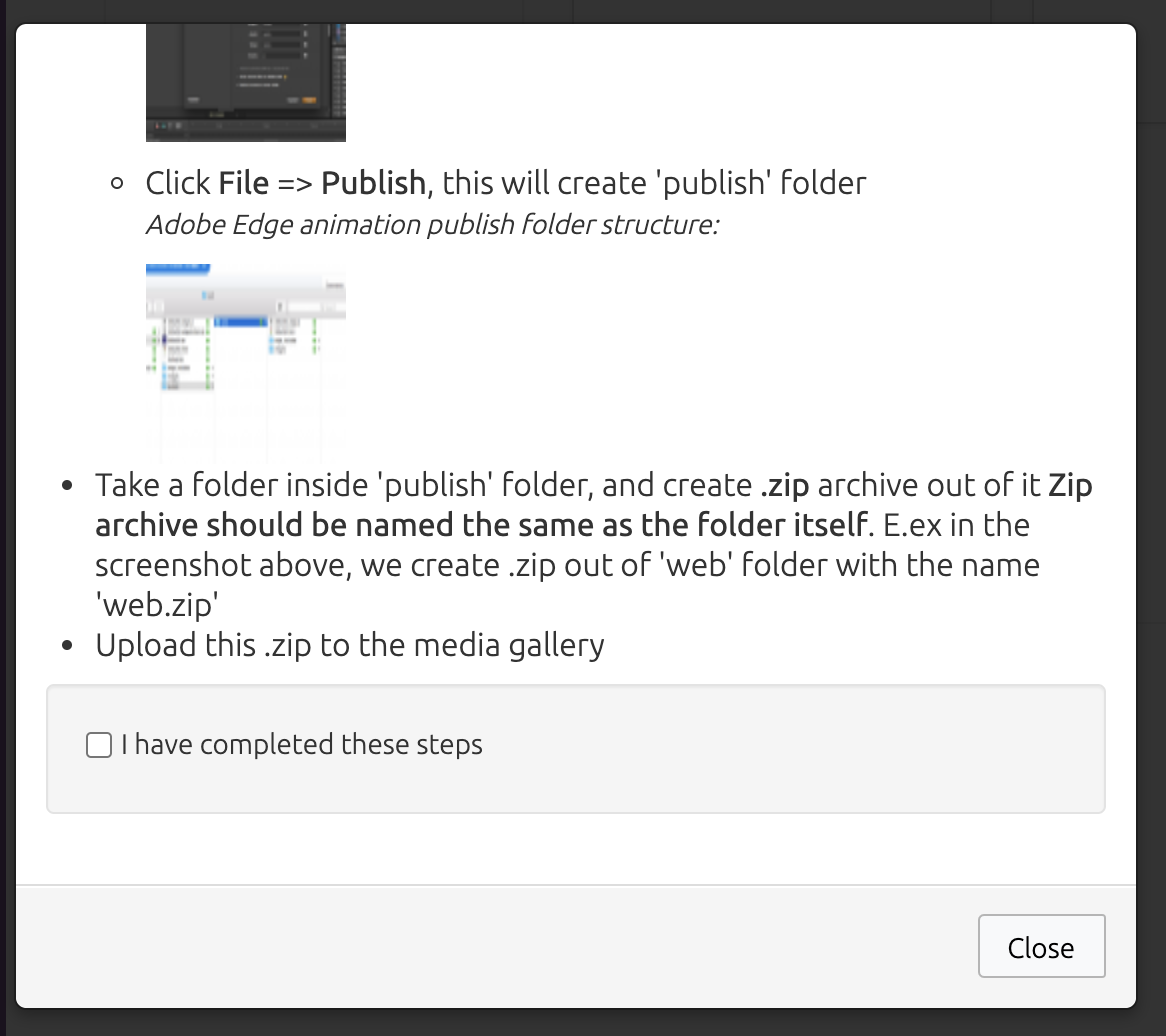 Give your animation a name.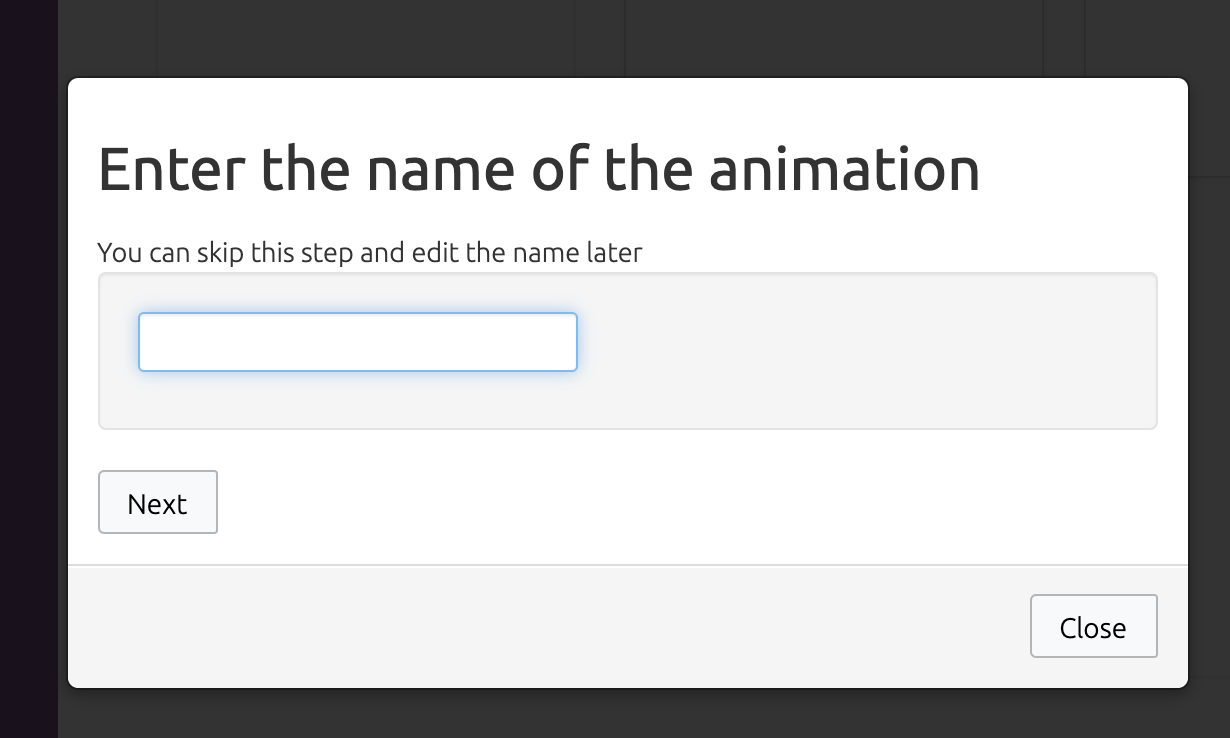 Upload your animation file from Adobe Edge.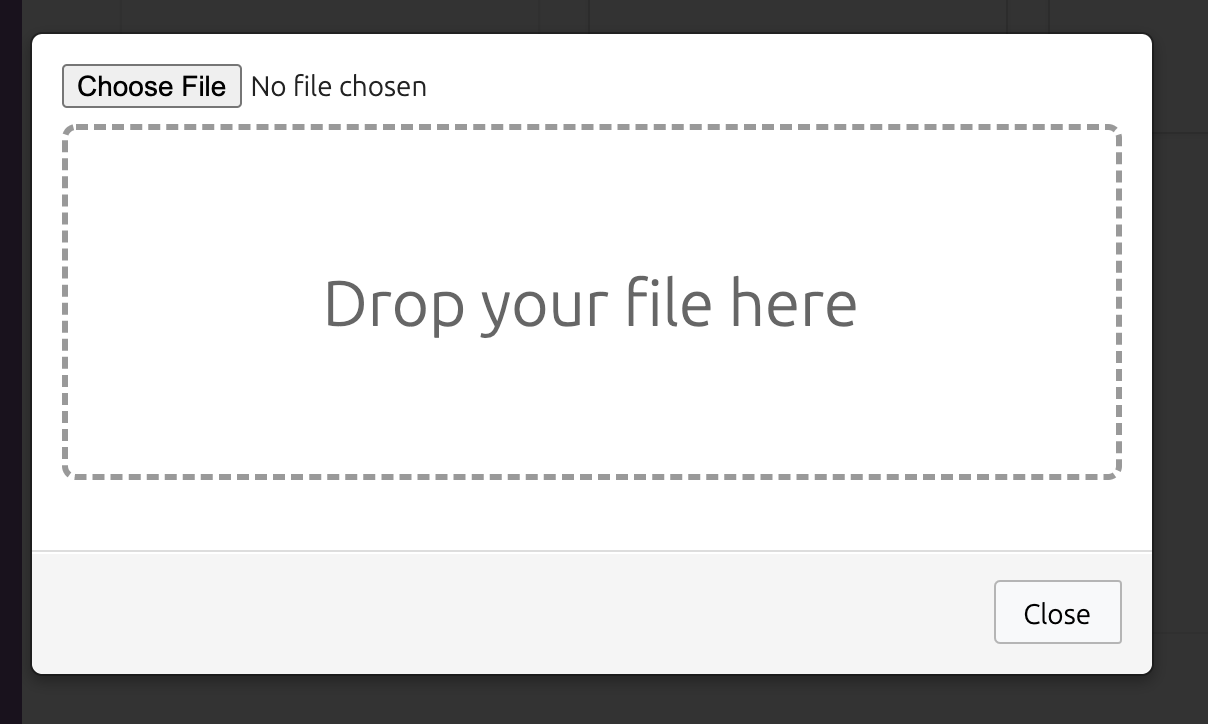 Once uploaded, you can hover over the thumbnail to see these options.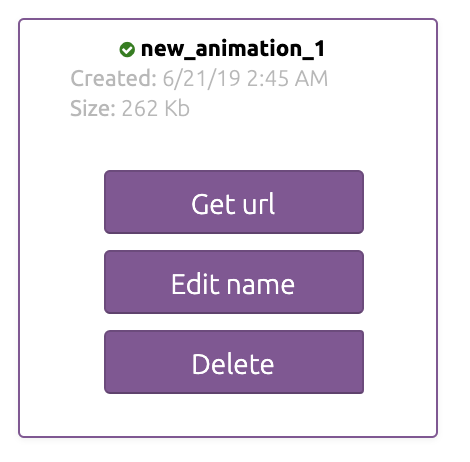 Get URL - this will give display a prompt where you can access the URL directly.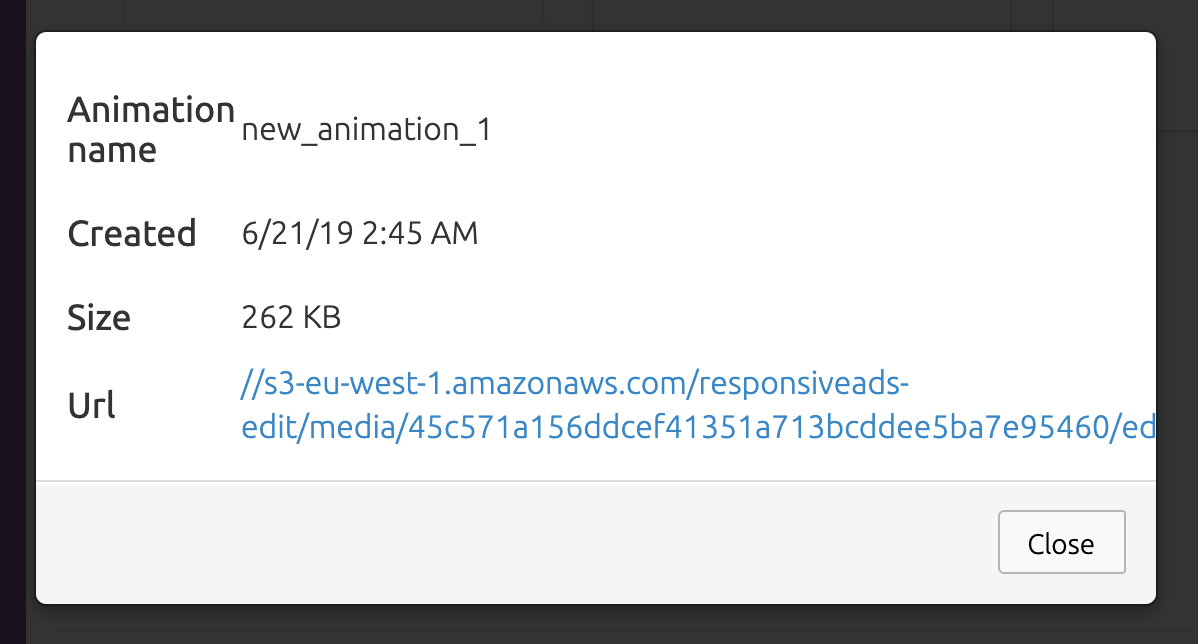 Edit Name - This will allow you to rename the animation.
Delete - This will delete the animation from your gallery.
Now that the animation is in your gallery, you may use it in the Fluid Designer quickly, without re-uploading it separately for each creative.