Once you finish building a creative ad unit, it's time to setup the universal deployment and generate ad tags. Start off by saving the creative and continuing to the "Creative Summary" page.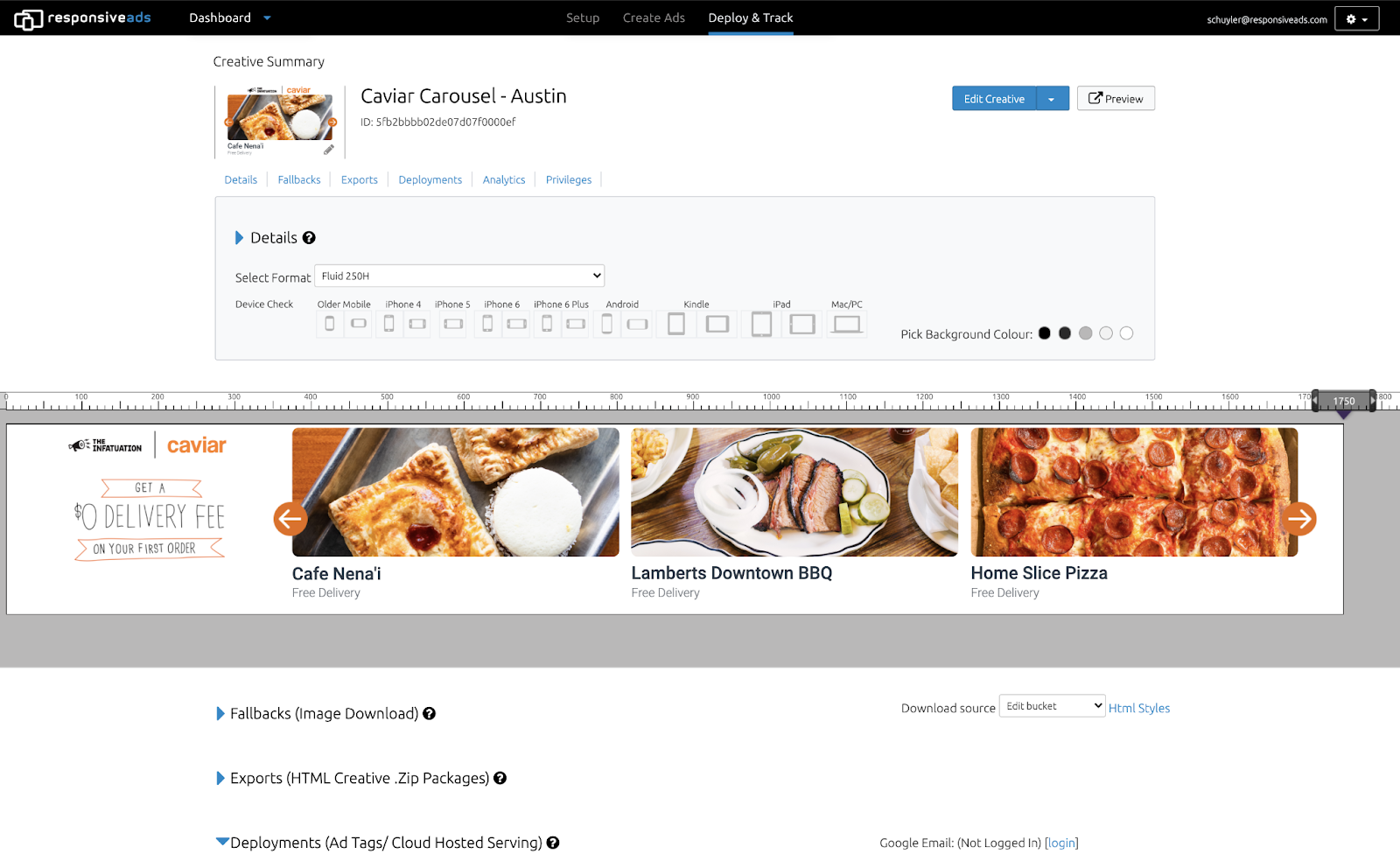 On the Creative Summary page, choose deployments. By default, RAD™ Studio creates one deployment for each format you build in the creative.
There are 6 actions for each deployment listed. They are highlighted below.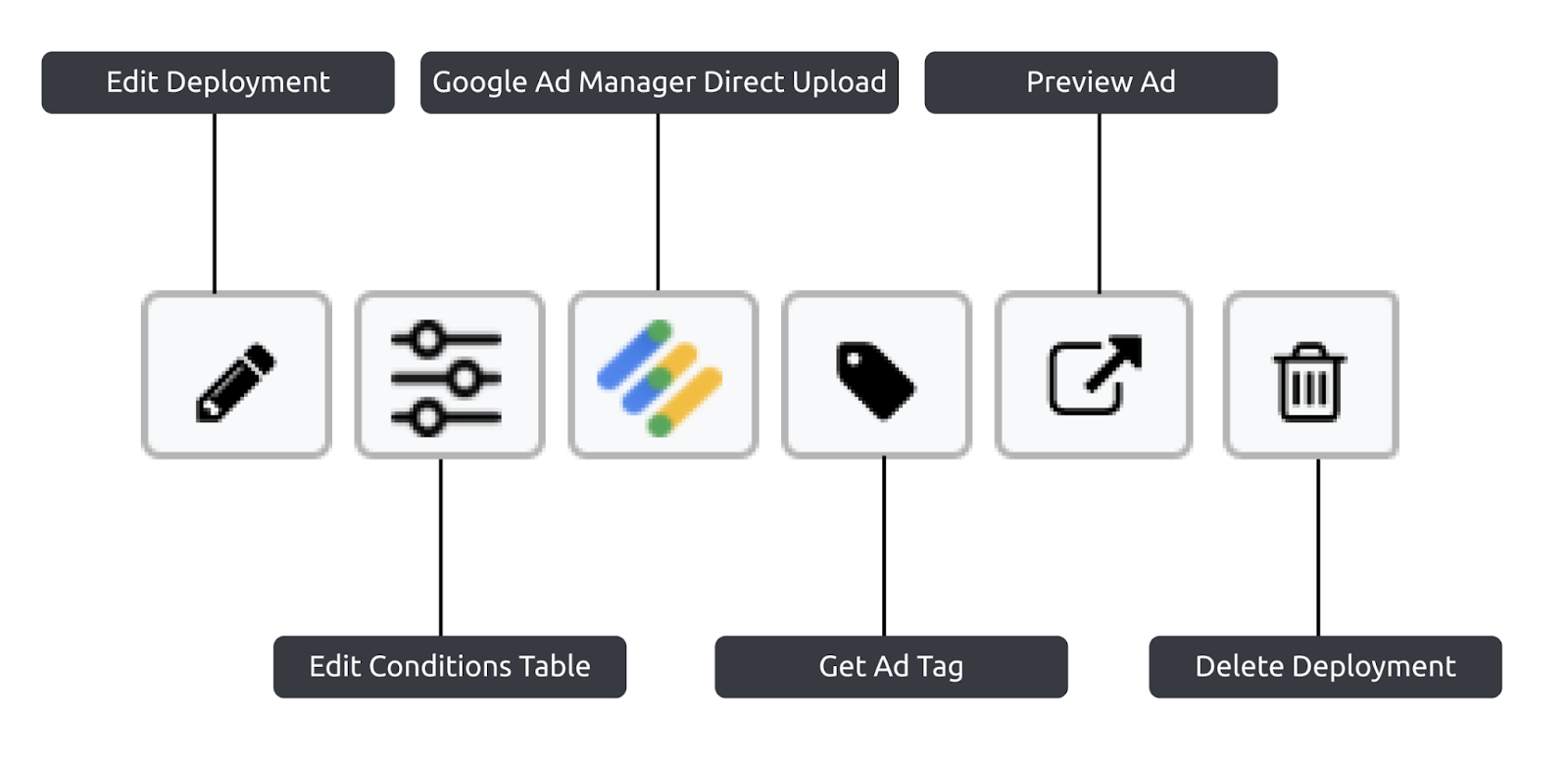 Editing a deployment includes options for setting impression trackers and click-through URLs. The conditions table allows you to set logic for any variants you defined in Fluid Designer. You also have the ability to upload to Google Ad Manager, get the ad tag, preview or delete.
You can create as many deployments and tags as you need by simply clicking on "New Deployment."
To modify a deployment, click on Edit Deployment.

Give the deployment a name, and choose the format that you need to deploy. If the creative build only has a single format, that will be the only format available.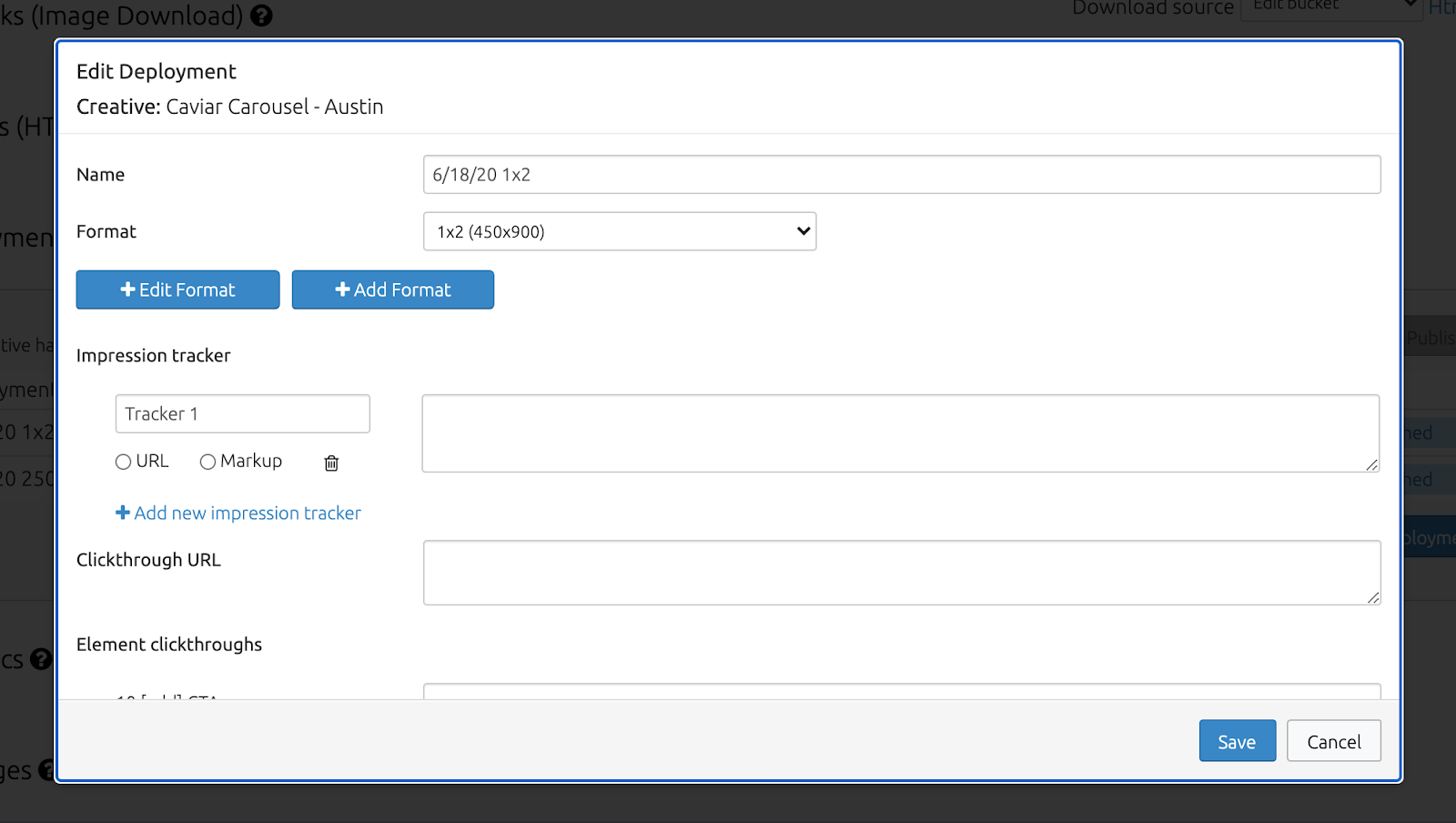 Note that editing or adding a new format to the creative is also possible under the deployment, although not recommended. To have full control over how the creative looks and behaves in different formats and ad sizes, it is best to edit or add new formats directly in the editor, rather than here.
Add the impression tracker, if you have one. Give it a name and select whether the tracker is a URL or a HTML Markup. Click on the plus sign to add additional trackers.
Add the universal clickthrough URL. Additional element click-throughs can be added to the creative directly in the editor. Press "Save".
You now have a deployment draft. Press "Publish All" to publish the deployment and generate the ad tag.
Once published, click on "Get Ad Tag".
Google DFP is the default ad server. Update if necessary. Under "Advanced Options", HTTPS for a secured hyperlink and fallbacks for older browsers are enabled by default.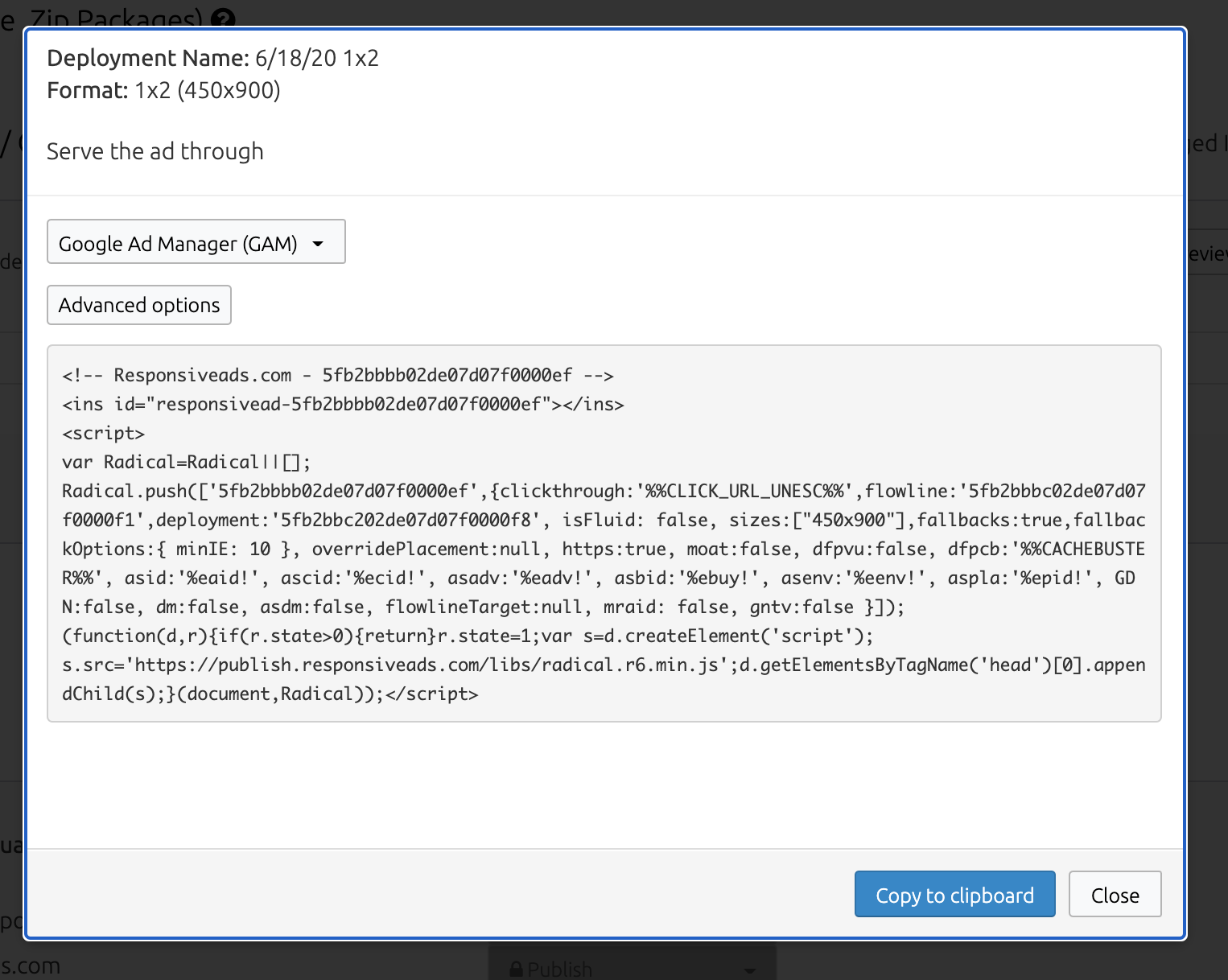 Click on "Copy to clipboard" to get the tag. To share the tag, paste it in a text editor such as TextEdit or an excel sheet.
With Creative Studio, making changes in any running campaign on the go is not a problem. What you need to keep in mind is that after making your changes, republish all active deployments. No new tags are required.