Adding Images to your Facebook Ad Account Library
Using our Facebook integration you are able to seamlessly add images to your Facebook Ad Account Library, bypassing several manual steps and preventing loss in image quality.
Requirements to use the feature
Ensure that you have an Active Ad Account connected to your Facebook Account. To view your Ad Accounts login to Facebook in your browser then navigate here.
Click on the "Go to Ads Manager" button.

You will now see your personal Ad Accounts. If your Facebook account is added to a Business Manager with Ad Account(s) then there will also be an option to "Go to Business Manager" to see Business Ad Accounts.
Another way to see business Ad Accounts is by clicking your personal Ad Account then you will be taken into the Ad Manager Page where you can click on "See More Ad Accounts" to see all Active Ad Accounts on your account.

Once you have confirmed that you have an Active Ad Account you can proceed to using our integration.
Adding Images to Ad Account
Creating Facebook Package
Firstly, navigate to the summary page of your creative and expand the Facebook (Export) section.

Now let's create your Facebook Package (select images to be uploaded to your account). Click on New Package.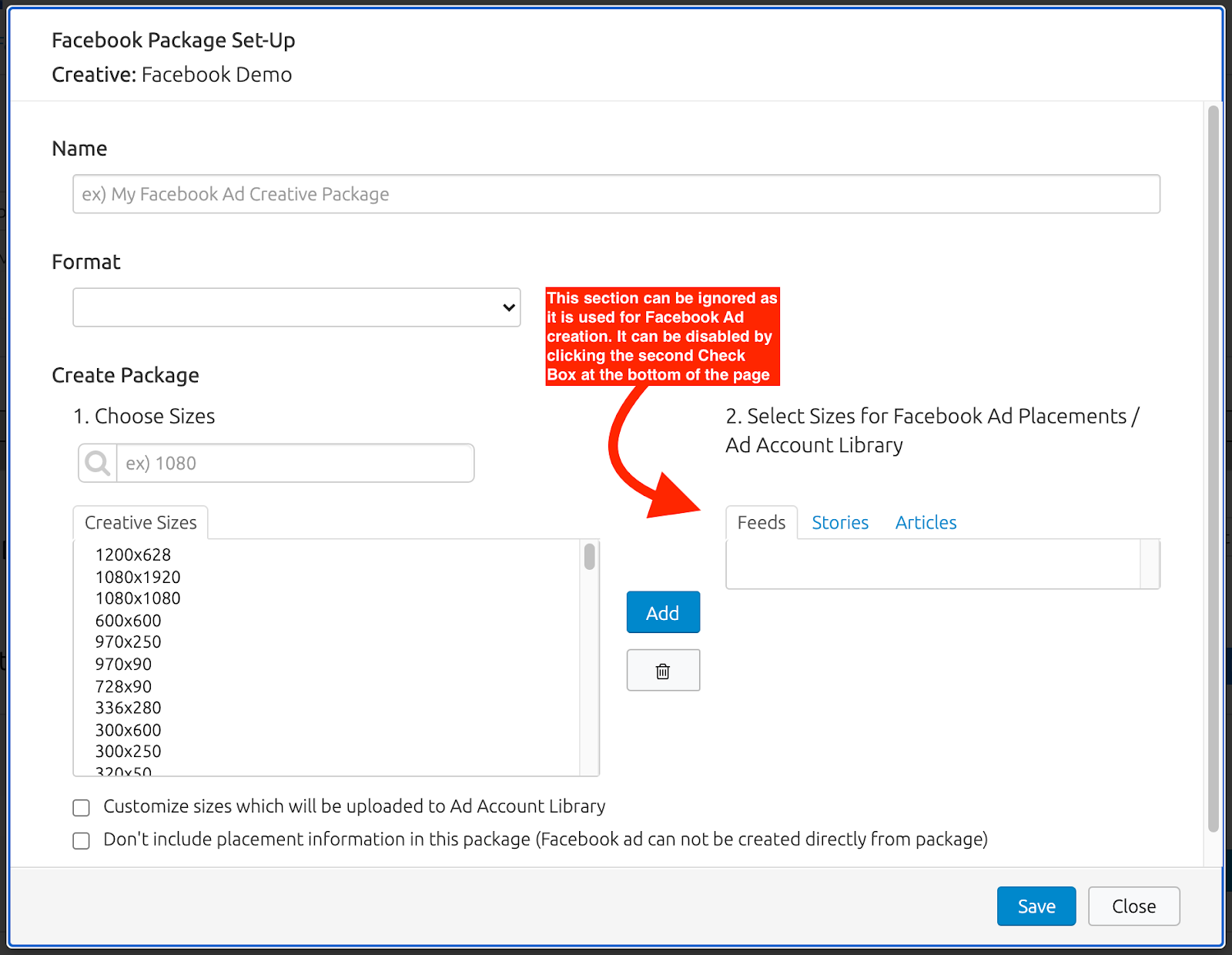 Once you click "Don't include placement information in this package" you will be able to add the sizes you want to your Ad Account.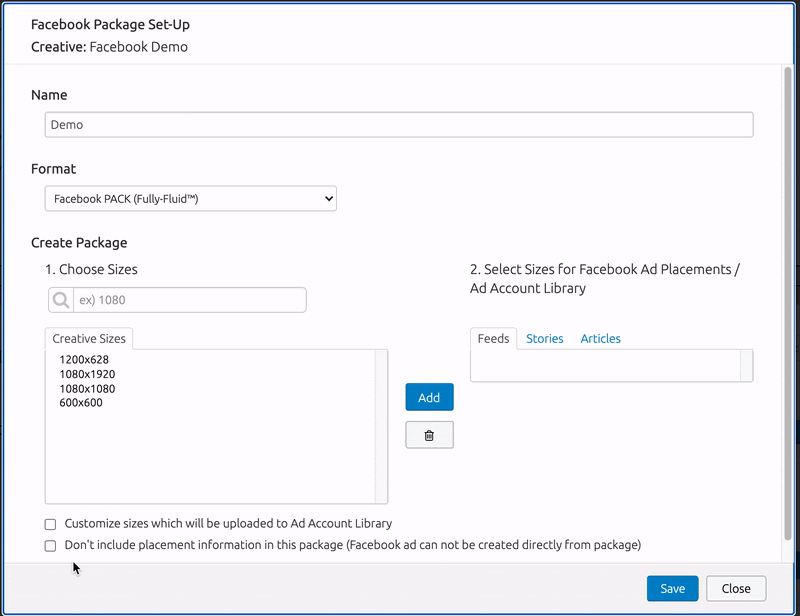 Authenticating with Facebook

Now login by clicking the "Log in with Facebook" button at the top right of the Facebook (Export) section.

You will now see your Facebook Account at the top right.
Adding to Ad Account
Click the middle button indicated below to add the selected Images to your Ad Account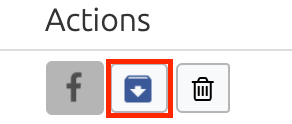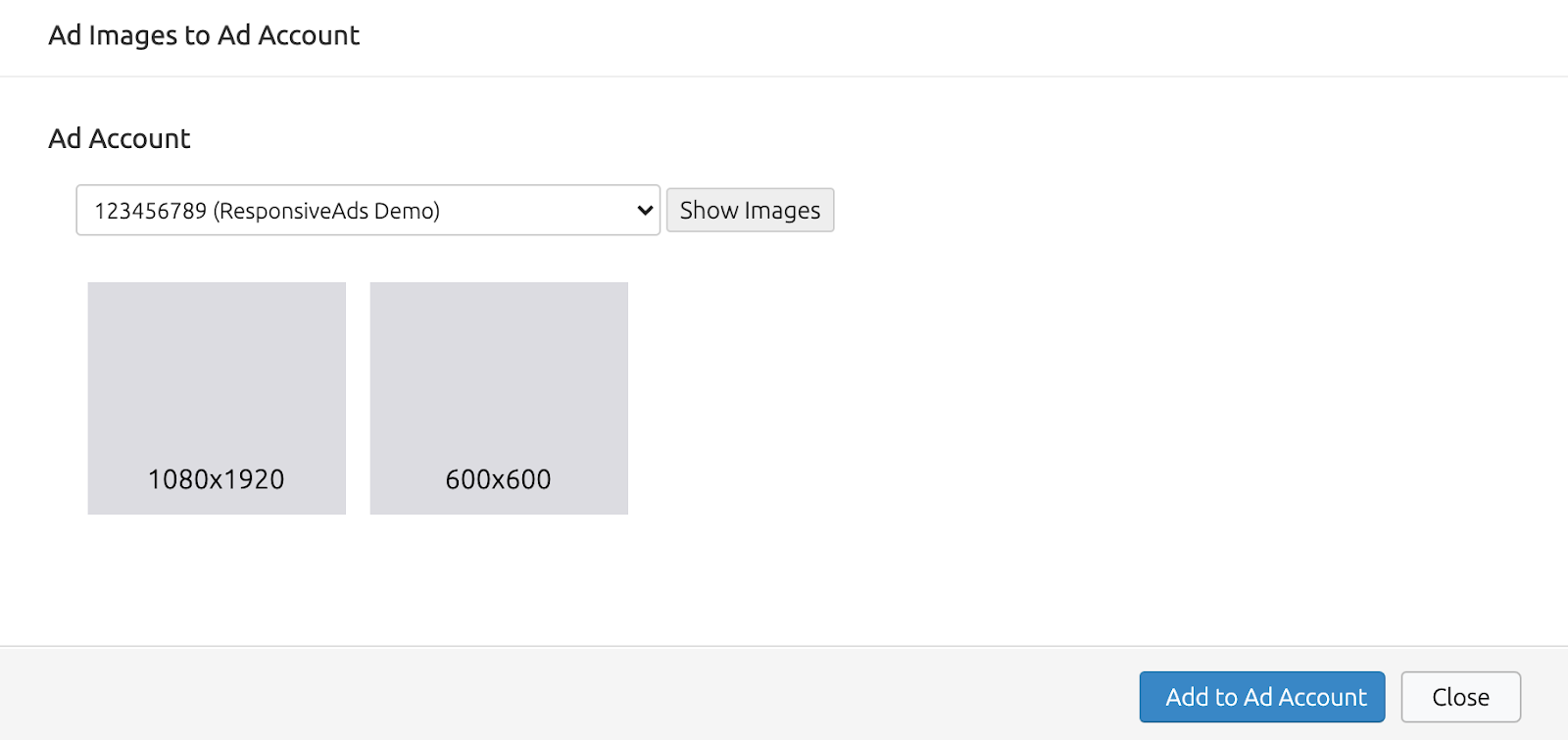 You can now add the selected images to your Add Ad Account!
Accessing Images added to Ad Account
Navigate to the Ads Manager as indicated above in the article. Make sure you are viewing the same Ad Account that you added the images to by looking at the drop down at the top of the page (shown below).

When you create or edit an Ad. Under the media section (shown below) click "Add image"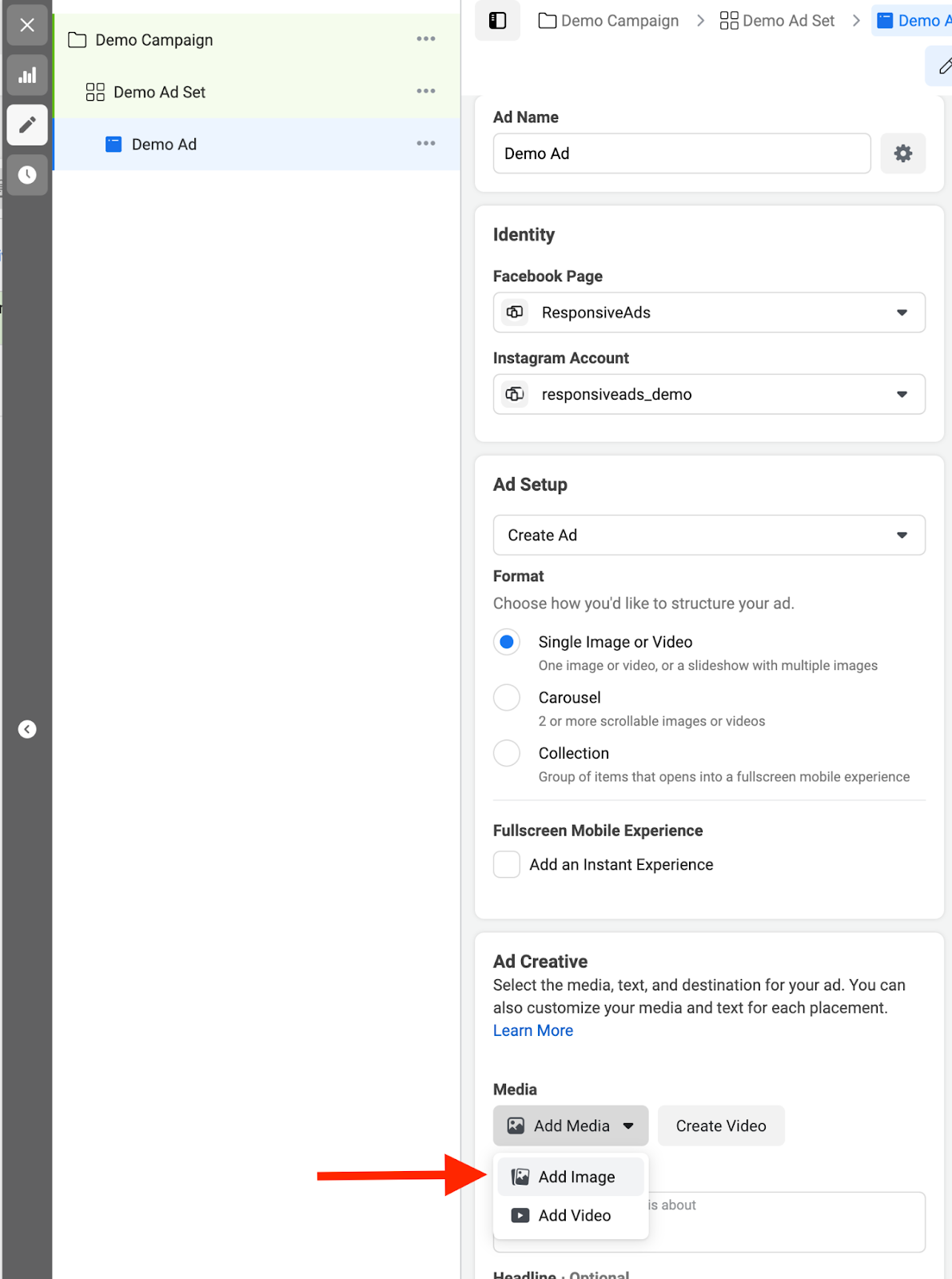 This image selection window will appear. Make sure that Account Images are selected. You will be able to see your added images here!
Troubleshooting
If the images are not loading or are not being added to your Ad Account correctly go to the Images (Statics & Fallbacks) tab and press "Regenerate fallbacks". Wait for the images to regenerate then try again.