Dashboard
Media Assets can be used to populate elements in a Creative when making an ad unit.
The Media dashboard looks like this: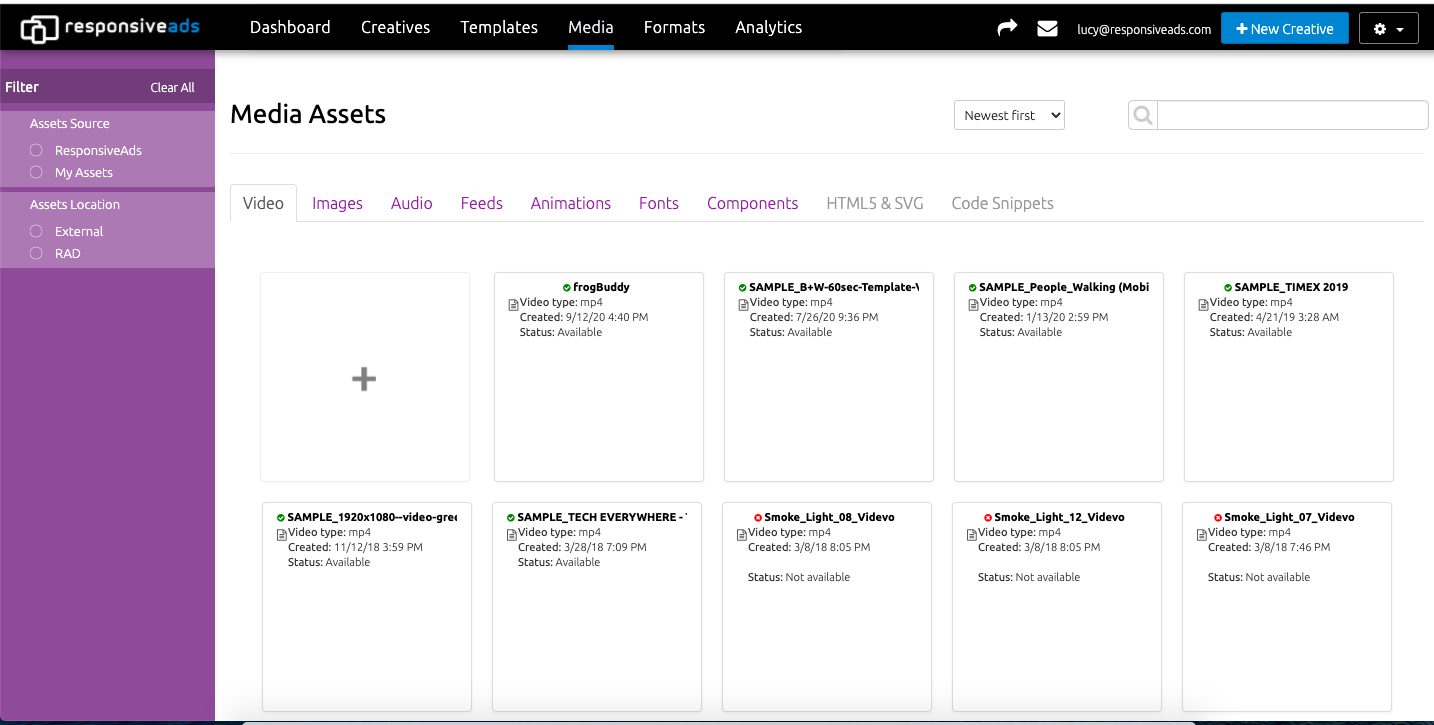 Within the Media Assets dashboard, there are nine tabs and a filter bar.
The nine tabs are:
Video

Images

Audio

Feeds

Animations

Fonts

Components

HTML5 & SVG

Code Snippets
Images
Images can be .png, .jpeg, or .gif files.
Upload
To upload a new image, hover over the empty square with a plus-sign center. Then, click "Upload."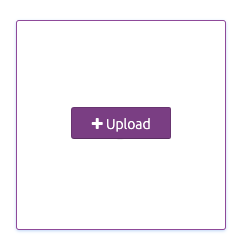 Drag and drop or choose files to upload.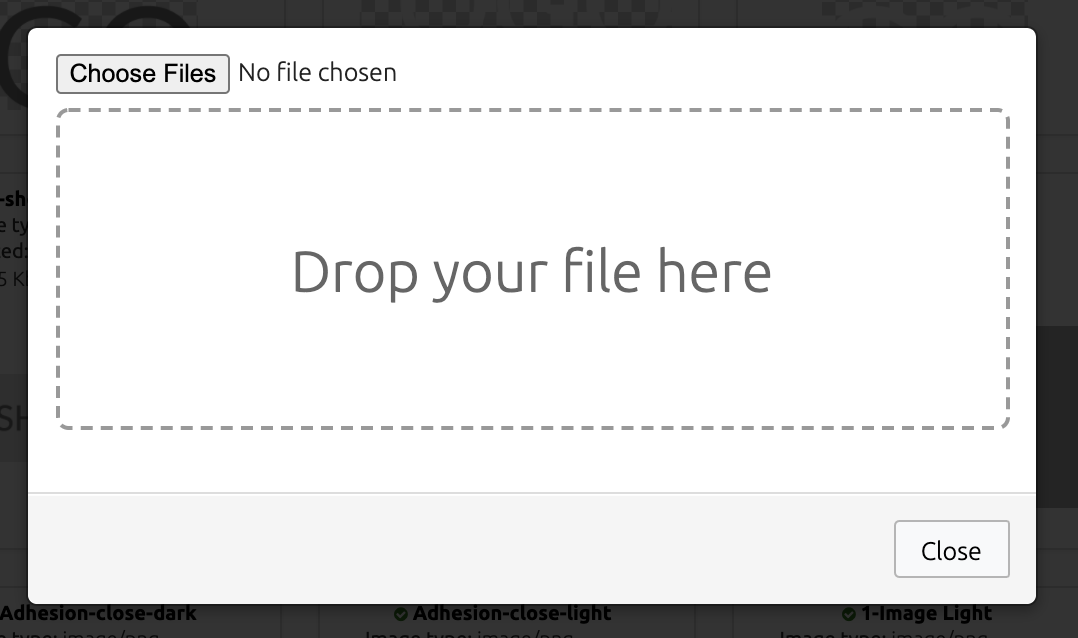 Once uploaded, you have the option to tag your image.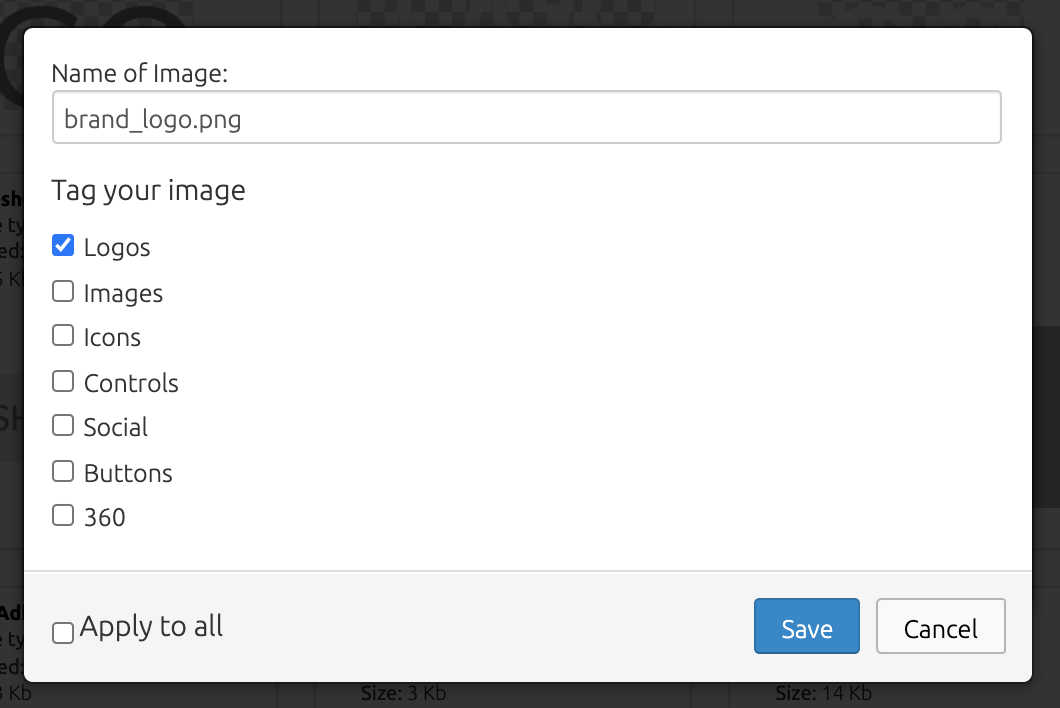 Clicking save will create a thumbnail of the image and save it to the gallery. You then have additional options if you hover over the thumbnail.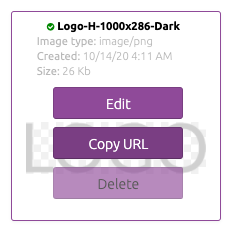 Edit
The edit button allows you to modify the name of the image or tag the image.
Copy URL
This action copies the url where the image file is located.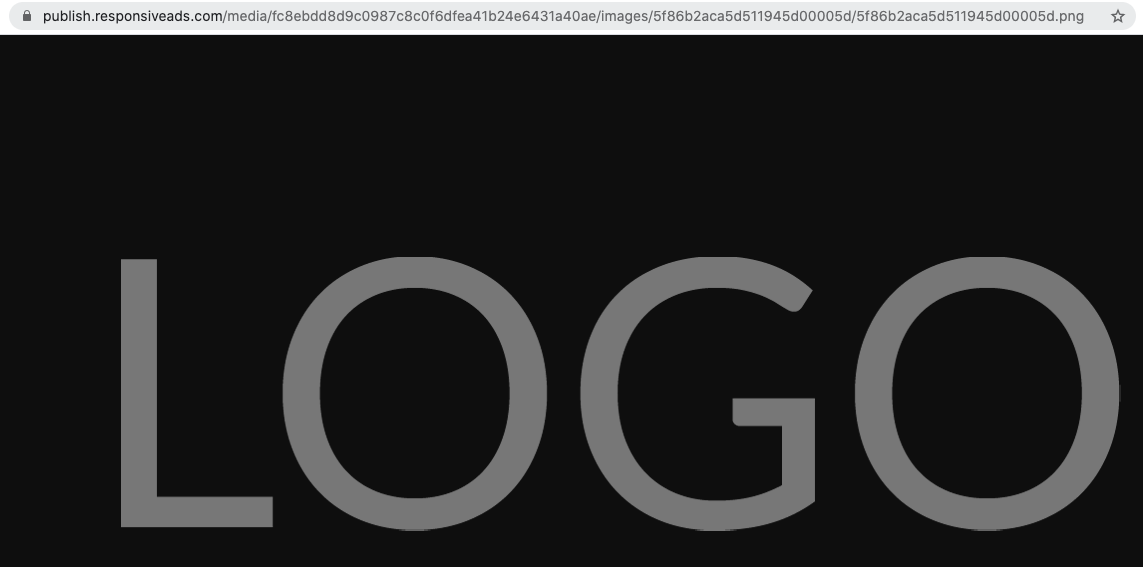 Delete
This will delete the image from your gallery.
Now that the image is in your gallery, you may use it in the Fluid Designer quickly, without re-uploading it separately for each creative.