This month we reveal technology that enables you to introduce variants within your creatives. Variants are alternative assets that replace default ones when a condition is met. We have a new deployments feature that allows you to define these conditions and associate them with your variant assets. Currently we only support the date condition, but we will be adding new conditions in the near future.
Variants are created by first uploading assets to the creative, then defining which ones show/hide according to a condition that is set in the deployment options menu. Our goal when developing this feature was to make it as simple as possible for you to use your imagination and create whatever you want with it. For example, you may want to vary the restaurants displayed on your carousel by city, or change a video depending on if it is a week or weekend.
The variant panel can be found in the Fluid Designer at the bottom left corner.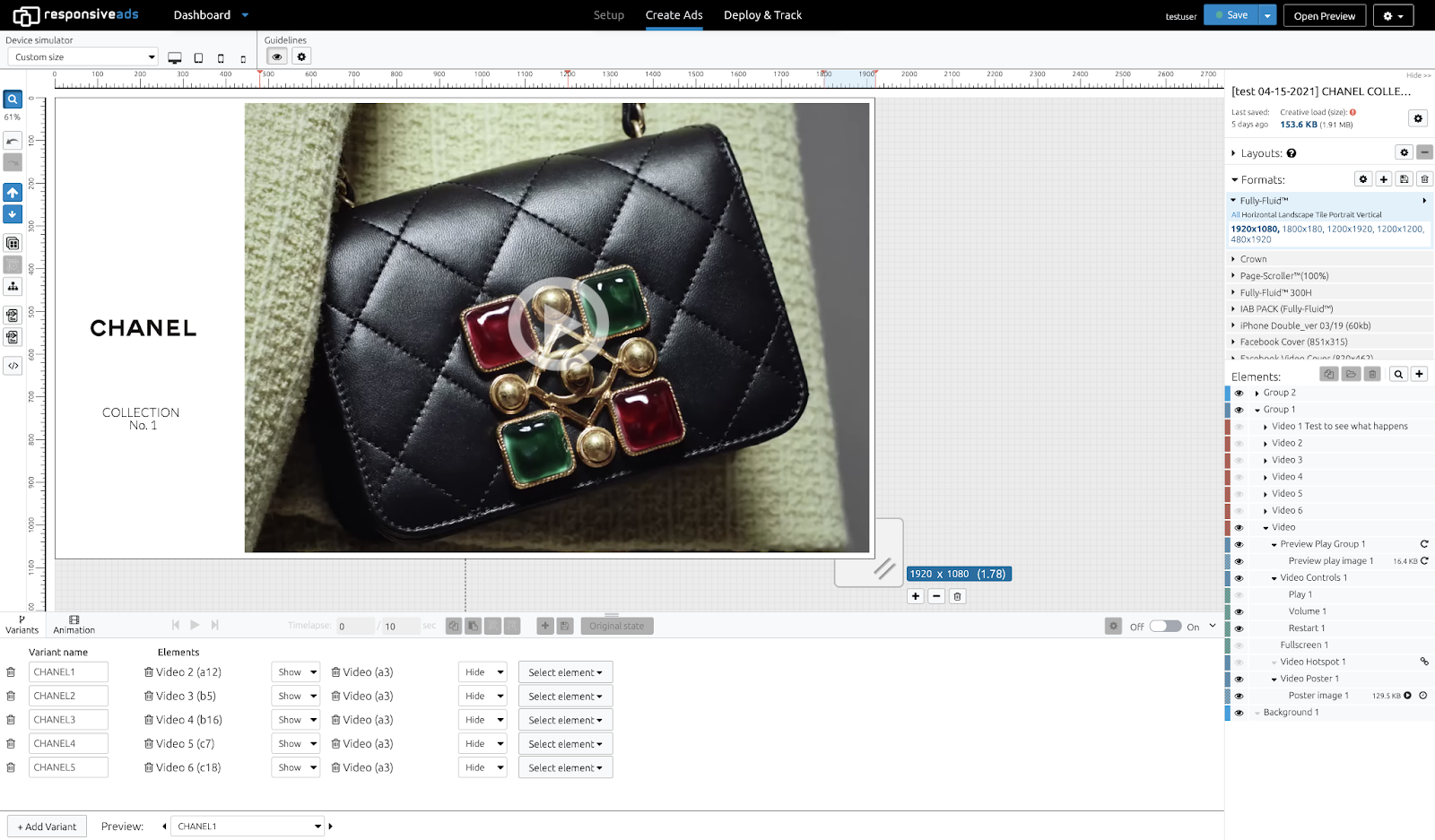 The Conditions Table is a new feature that we developed to map variants defined in the Fluid Designer to conditions that are set in the table. Currently we only support the date condition, but we will be adding more soon.
Finally, the simulation panel in the preview page can be used to simulate conditions that are mapped to variants within the Conditions Table.
For more information on variants, visit this article: Variants In Detail.