The Fluid Designer Canvas gives you the ability to design fluidly. This is really something special as up till now designers have laid out size by size, but not in a fluid manner. The ability to build a layout and then move the slider with different anchoring of the elements to transition to another layout is a key feature of the ResponsiveAds Fluid Designer platform.
The canvas has one layout at a time that is also representing the size of that layout.

Using tools like Zoom you can fit the size into the canvas.

Clicking on each element activates the element in the canvas.

A slider can be used to show the way the layout transitions from size-to-size

4 direction slider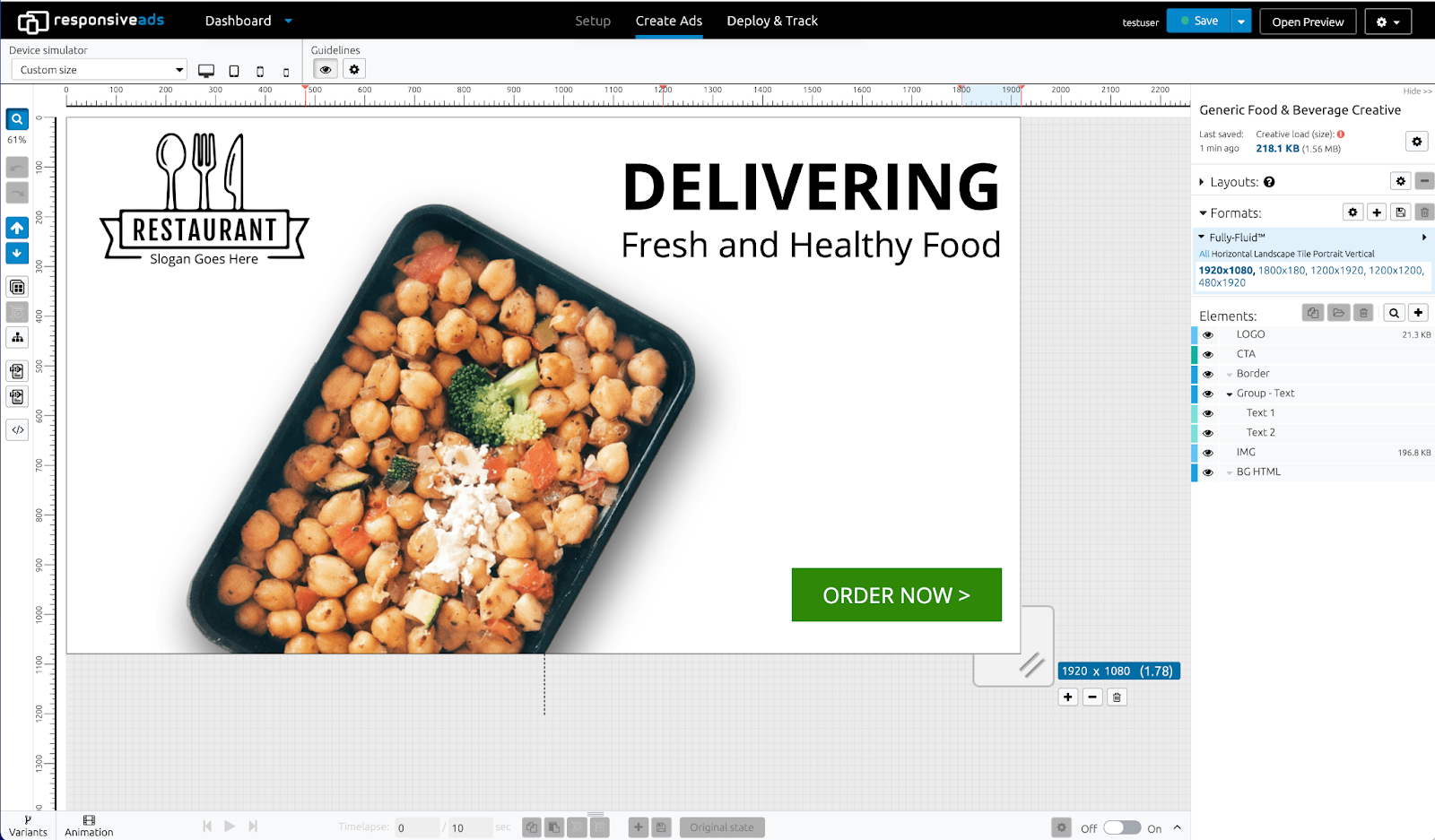 Element Activation
Clicking an element on the canvas or one in the element list activates that element so you can change the size, position or anchoring of that element. When selecting an element you can go to the upper group (parent group element) by clicking the arrow on the bottom left hand corner.
Zoom
The Zoom functionality is a way to get the size of the creative to fit the view of the canvas. The icon on the top left allows you to zoom-in and out to fit the ad to the canvas. This is good for small IAB ads such as the 300x250 you want to make bigger or take very large ads and fit them to the canvas.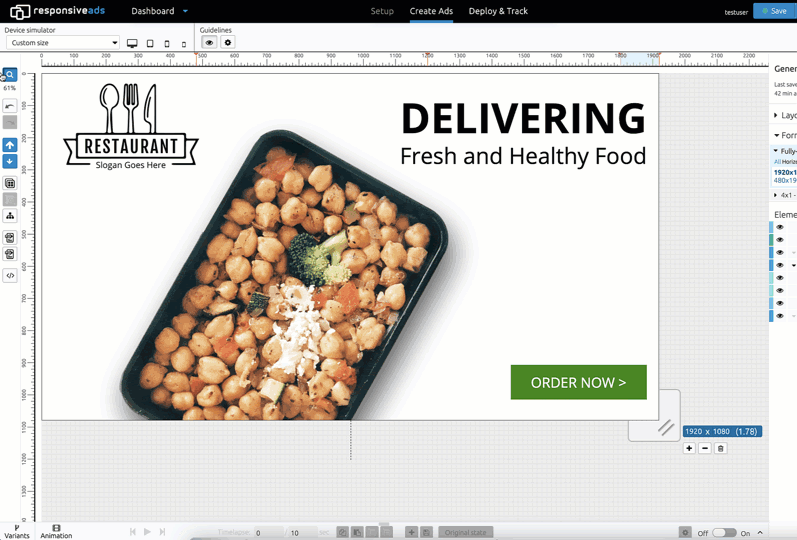 Slider
The Fluid 'Designer has a special type of slider that moves in four directions. By hovering over and clicking and dragging the different locations on the slider you can move in these different directions.
Horizontal

Vertical

Diagonal

Free movement
(TIP) When designing a Fully-Fluid creative, moving in the Horizontal or vertical is a very good way to design and see how your anchoring works between different layouts (sizes).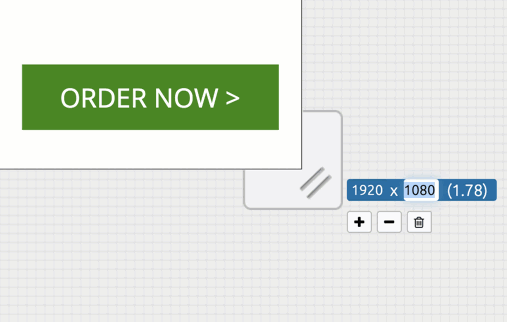 Slider (Sizing Functions)
On the slider you have the ability to add a size with layout, remove a layout as well as jump to a particular size. It is very convenient to design the size you want by quickly changing the size right at the slider.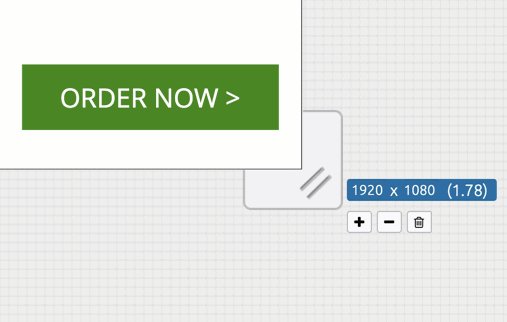 This is not only for the Fully-Fluid slider, even on the horizontal slider you can change the size and jump to a specific size or break point.