An Image Focal Point feature allows you to adjust a visible area of your image. You can use just one image for any layout you need, whether it's vertical or horizontal. In order to activate the feature, make sure your image is set to Cover containing mode.
Click on Focal Point checkbox
Click on and drag a circle in the center of an image to set your focal point
For the selected layout a part of the image where you set a focal point will always stay visible.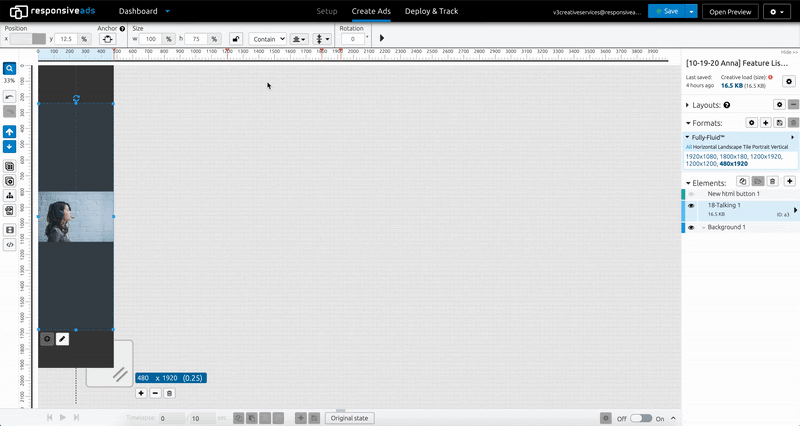 For more display options for images, see Display (Containing and Alignment).